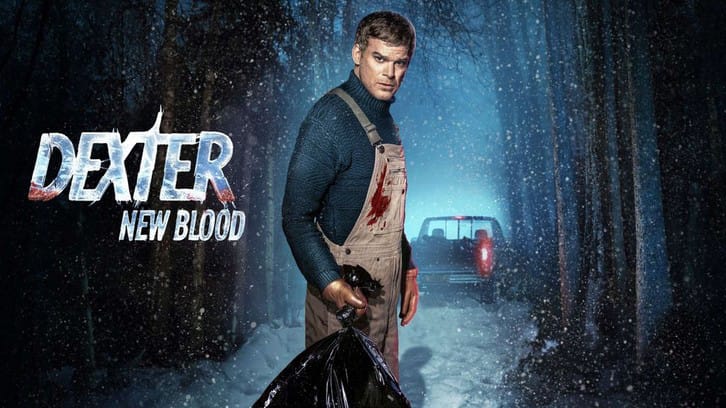 "There are always sacrifices one has to make as a parent."
We're halfway through the season and I still feel like this is pure chaos, is Dexter now Love Quinn from You? Will he start killing anti-vaxers? He hasn't killed in ten years and now he's suddenly killing anyone involved in his son's overdose except for the kid who gave him the pills? I just can't with this. I wouldn't defend anyone in this whole scenario but Dexter being so haphazard just feels wrong to the character we know, and not in an understandable it's-been-ten-years way.
And though it was nice to see Angel again it was super weird that he mentioned Harrison's name to Angela, he was also super unhelpful with her case so it seems the only purpose of this trip was to endanger Dexter's cover. Harrison telling Audrey did make a little more sense, except for the fact that I'm not sure someone like Harrison would be so willing to lose control like that, but still, I'm pretty sure Dexter can get himself out of it by saying he was running away for his own safety.
It was a little funny seeing Kurt's plans be ruined by his last victim, I wonder if it will keep him on edge, make him trip up. I wonder if the purpose of this season is to show serial killers are idiots and if they aren't caught it's just dumb luck. Because honestly, Dexter going around trying to get to Logan's suspects before him and not expect to be caught? Assembling a whole killing room in the guy's house? A place where he knew for a fact Logan would check, it's just all too stupid.
I do wonder what are Kurt's intentions with Harrison, it can't be good but I wonder if he sees him as a victim, though he doesn't seem like his type, or a possible new protegee since he's missing his own son. In any case, I'm much more interested in the relationship between Harrison and Dexter, it's actually the only thing that excites me about this season at the moment, not great, I guess it could be worse, but I'm not super convinced honestly, how about you?
"This is what you want, right?"
What did you think about this episode? Let me know in the comments.