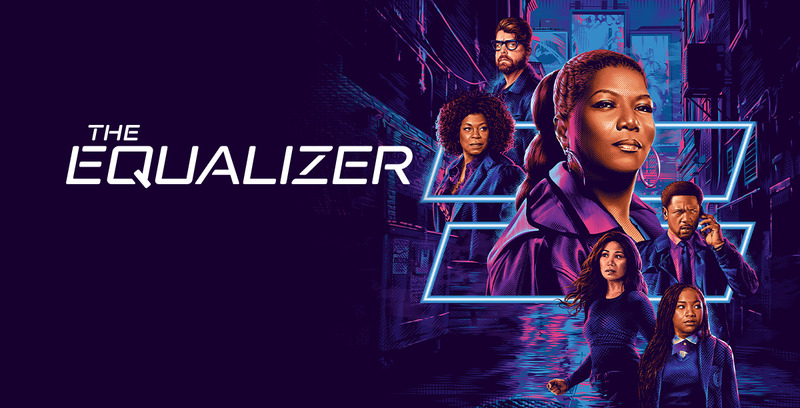 The pilot for the original series included a client who was being stalked. (In 1984 disturbing 'I'm watching what you're doing now' calls had to be made from a payphone on the street in front of the apartment building.)

This case was a nice 21st century update.


Client: Internet "detectives" need Robyn's help to save a woman unaware she's being stalked.
A stalker has been uploading videos filmed inside his victim's house without her knowledge to the Dark Web. Abe and Rachel run a Facebook group that's trying to figure out who the stalker is so they can turn him over to the police.
Unfortunately, no one in this Facebook group has been able to figure out who the victim is. They have, however, decided upon a suspect, Brandon Mackey.
Rachel declares "everything" points to Mackey as the stalker.
As far as we're told, "everything" comes down to the fact that Mackey told the group about the videos and works at a cable company.
Harry discovered that the man has a sealed juvenile record, but I doubt the group knows about that.
That's all it takes for members of this group to destroy an innocent man's life. At least the police would have had to find proof before condemning the man.
But one thing we've learned...some people don't really need facts (or actual evidence) to indulge their worst instincts.
Even with the facts, Abe was willing to leave Brandon's life in a shambles so that he could catch the bad guy and get his 15 minutes of fame.
The only person not part of The Equalizer Team with pure motives was Rachel.
It turns out that everyone has made a huge assumption about the stalker; that the stalker is male. Nope.
One of the my favorite scenes in the episode was Rachel's discussion with "Vicky". It was creepy.
"Vicky" was so excited about where the situation was headed that she couldn't hide it from Rachel. Rachel was as creeped out as I was.
Not that her performance as a terrified victim was flawless. Robyn saw through the cracks. Unfortunately she wasn't quick enough to keep Amber from escaping.
I was pleasantly surprised that they brought the Facebook group back into the story by crowd sourcing the huge problem of matching a window to a specific building. They came through.
Robyn, Mel and Harry could only watch the potential Snuff feed waiting for Dante to come to the rescue. Even knowing that Dante would be on time, I held my breath for a few moments.
Family Life: Vi and Delilah have a run in with a "Karen".
Vi and Delilah stop in a clothing store before heading to a movie. When Vi picks up a robe, a entitled, bigoted, Caucasian woman, Lori, steps around the rack looking for a fight.
I don't know any woman who doesn't carry an article around the store with them while they decide whether they want it or not.
Lori follows the pattern many of us have seen on social media. She creates a scene and calls the police.
I suppose I don't even need to say that Delilah filmed the whole thing.
Vi was much more upset that Delilah initially understood. That kitchen scene, in which Vi explains how a lifetime of fighting the same battle hurts, was heartbreaking.
My other favorite scene in this episode was Delilah visiting the real estate agency. While the level of Vi's distress was so high that she had to do something, Delilah still went for the high road first. She's listening to the strong women in her life. Really glad of that.
But since Lori was uninterested in opening her mind and listening to another point of view....she went for punishment.
For me this show is solid. I have so little to complain about. As for the wrong doers in the episode (Abe and Lori in particular), I was satisfied with the way their stories ended.
What did you think of the episode?