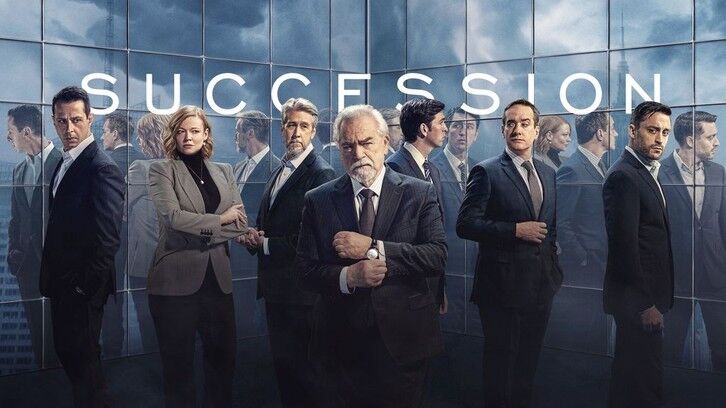 It's my birthday, and I'll cry if I want to..." Too easy? And yet, Kendall's fortieth birthday extravaganza is exactly that: a lesson in disappointment, disillusionment, and ultimately, despair. Has Kendall not suffered enough, Succession writers? How low must he drop, until there's nowhere else to go? The more Ken smiles that eery smile, the more tenuous his hold on stability becomes.

If this had been the first, or even second, time we'd seen Kendall spiral into the broken shell of a man we know he can be, it might have felt more earned. However, much like with every other main character here, it all feels...dare I say, rehashed? For instance, how many times does Shiv need to get bashed over the head with how little Logan values her opinion, and how entirely useless her addition to the Waystar empire is? She wasn't in the loop regarding the offer to buy out Kendall, her advice wasn't needed to secure the Gojo deal, even worse, the way she tries to "finesse" Roman's own tactic is embarrassing, to say the least. By the end of each of the last few episodes, it always seems like Shiv is finally going to be pushed to her limit, and yet she always comes back. Even her little danceathon seems desperate, as is her sparring with Roman, which is no match for his absolute nastiness. Alas, such is the Logan Roy / Waystar curse: once you're in, you can never get out. It's not so much a literal impossibility either, but even when faced with the alluring offer of relinquishing his shares and finally being free, Kendall can't quite make up his mind to quit the toxicity that's plagued him his entire life. Despite both Naomi and Rava tentatively expressing that this truly would be the best thing to do, Logan's hold, and the appeal of one day ruling Waystar (despite this dream seeming further and further away for Kendall), are still too strong for Kendall's fragile psyche.
Honesty
are the tipping point. Does Kendall have
anyone
left in his corner? His joy at seeing his siblings was equally excruciating, since both Shiv and Roman were only there to woo Lukas Matsson, CEO of GoJo. He does call them out about the Nazi candidate though, a tiny win lost in an ocean of losses. This, by the way, is the only reference to the 55 minutes we spent watching who was going to win that opportunity in last week's episode. Which, in turn, made absolutely no follow up to the shareholder shakeup and Logan's health scare(s).
"How d'you get in? This is friends only."
"Shouldn't it be empty then?"
At least Connor provided some welcome levity with his continual delusions of presidential grandeur, his accident-causing Irish jigging, and his unequivocal stance to "remain coated, as is his right". To be fair,
I
would also like to remain coated (not with that quilted thing though), it's much too cold right now for the emerald gown Shiv is sporting. Notice how she and Kendall are somewhat matching though, with the green stripes on his jacket (apparently,
he
has a right to remain jacketed)?
not
want to know, and he seems too far gone anyway. That "I am the only child you'll ever need. You can kill the others. Love you!" quote was chilling, even for him)? Shiv learning that Kendall's kids are being followed and harassed to discredit their dad might actually be the final straw for her. Maybe, possibly, anyway. Funnily enough, Tom, who has just learned he (probably) won't go to jail, has also realized that this impending doom maybe wasn't actually the source of all that was wrong in his life. The unsuccessful marriage? Still there. The meaningless position at Waystar? Still there. The reversal of hiw power-play relationship with Greg? Yup, still there, and leaning towards Greg sauntering off into the sunset (with Comfry), while Tom parties alone into the night, sans friends, or wife. It's also quite telling that Tom celebrates not going to jail
for a thousand years
by exploding all over Greg's office and then kissing him on the forehead, rather than with Shiv. Without the prison threat, there's no urgency to their relationship, and seemingly nothing to share anymore. Which is tragic on several levels, including the one where Tom is jealous of Greg's social life, which means trying to convince him he could never get someone like Comfry to go on a date with him. I did not need to know of Tom's sexual prowess, but like Greg, I think some proof would be necessary to go along with those claims.
that actually matters
). Do you know who
isn't
going to win Girlfriend of the Year award, though? Naomi Pierce. (Remember when I said this season is rehashing a lot of stuff... Bringing up the Pierce deal, AGAIN? Really, Logan?)
They've been dating, what... at least several months by now, if the seasons are anything to go by (are they, though? Two episodes ago, Kendall and Logan were on an arctic-like trip to that shareholder's house, and yet if the election is six months away, shouldn't this be... May?). And yet, of all the things she could've gifted him with, Naomi chose... a watch. Kendall already has a watch (probably one for each day of the year, if we're being realistic), famously pointed out in the episode where he was going to "hook Greg up" with one, but refused to buy it. Gift giving is hard, I'll give her that, but surely they've talked about more than doing drugs, and have some kind of deeper connection than just being rich together? Off the top of my head, maybe a therapy pet would have helped? Although maybe not, if that poor rabbit's health is anything to go by. Speaking of rabbits, Kendall's ultimate meltdown is brought on by the disappearance of the most important gift, his children's. Naomi was actually trying to distract Ken with her own gift, after he flew into a wrapping-paper fueled rage over the fact that not one person in his staff team was able to track the present. Terrible plan Naomi, that just brought on yet another disappointment.
"I think the party's over, yeah?"
Kendall, once more, is literally standing too close to the brink. Will he survive the upcoming two episodes, and if so, in what shape? Will Shiv (the new Kendall, after all) be the one who turns her back on Logan and tries to bring him down? More importantly, how is Greg's date going to go?! As usual, sound off in the comments!