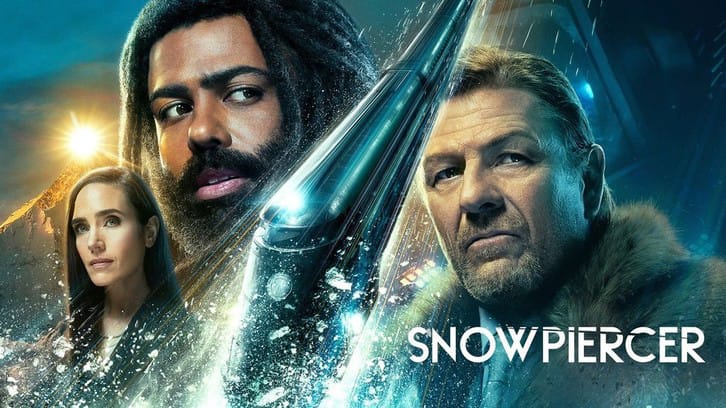 ---
---
---
LOS ANGELES (November 3, 2021) – The TNets (TBS, TNT, truTV) bolster its scripted programming slate with a new series pickup and a raft of renewals for 2022. TBS has greenlit "Kill the Orange-Faced Bear" to a ten-episode series; in addition, "Miracle Workers" has been picked up for a fourth season. Currently in its third season, truTV's "Tacoma FD" has also been renewed for a blazing fourth season.
TBS has set Thursday, January 20 for the season seven premiere of "Full Frontal with Samantha Bee," and Monday, January 24 for the season 17 premiere of "American Dad!". The third season of "Snowpiercer" will premiere on TNT on Monday, January 24.
Brett Weitz, General Manager, TNT, TBS, and truTV said: "I've loved the idea for Kill the Orange-Faced Bear from the minute we heard the pitch and felt that it was a dead center shot at the target of popular absurdist humor we've become known for. Romanski and our brilliant cast bring a fresh concept to life that's right for our fans. We take great pride in all the series we create and all we have the honor of renewing -- both scripted and unscripted. The storytellers and stars we feature are quite simply the best partners in helping us continue to carefully build foundational connections with our loyal audience."
Adrienne O'Riain and Sam Linsky, Co-Heads of Scripted Programming, TBS, TNT, truTV said: "Miracle Workers and Tacoma FD never fail to deliver good times, good laughs, and passionate fans. We love the unique sensibility and distinctive, bold comedy of these shows. The fact that they continue to resonate so strongly with audiences speaks to the dedication of their creators and their brilliant network executives."
The TNets have had a slew of successful launches this year including #1 premieres for "Go-Big Show," "Wipeout," and "Chad." TNT and TBS remain Cable's #1 and #2 entertainment networks and truTV joins as the Top 30 Cable Network among the 200-channel universe.
"Kill the Orange-Faced Bear" is a ten-episode comedy about one man's epic revenge journey after a bear eats his girlfriend. The cast lineup includes Damon Wayans Jr. as Hank, the charming, funny and grieving man who's hell-bent on tracking down Brenda the bear; Jessy Hodges as Jamie, the twin sister of Hank's late girlfriend; Alex Karpovsky as Ronnie, an oddball park ranger; and Nate Torrence as Murray, Hank's best friend. The voice cast lineup includes Sarah Silverman as Brenda, the sarcastic badass grizzly bear who attacked and ate Hank's girlfriend; Nicole Byer as Pauline, a bear with perfect fur and perfect nails who uses her feminine wiles to seduce Brenda's husband; and Sam Richardson as Steve, the charmingly idiotic bear with a dangerous habit of breaking into cars to steal snacks and beer.
The series is written, created and executive produced by Romanski ("Blue Mountain State"). Trevor Engelson and Steven Fisher of Underground ("Snowfall"), Alex Karpovsky, Jake Szymanski, and Damon Wayans Jr. also serve as executive producers. Jake Szymanski directed the pilot.
Daniel Radcliffe and Steve Buscemi are back for a fourth installment of "Miracle Workers." Each season, the anthology comedy series features the same all-star cast playing new roles in a new setting – from angels in Heaven, to peasants in the Dark Ages, to settlers in the Old West. Where will the new season take them? You'll have to watch to find out!
"Miracle Workers" is Cable's #1 sitcom of 2021, reaching 18 million viewers to date. "Miracle Workers" was created by Simon Rich. The series is executive produced by Lorne Michaels. Dan Mirk and Robert Padnick serve as showrunners and are executive producers alongside Andrew Singer and Katy Jenson of Michaels' Broadway Video, Simon Rich, Daniel Radcliffe and Steve Buscemi.
"Tacoma FD" is set in a firehouse in one of America's rainiest cities. The firefighters keep themselves entertained with creative competitions, friendly first responder rivalries and no shortage of bizarre emergency calls. Chief Terry McConky (Kevin Heffernan) and Captain Eddie Penisi (Steve Lemme) lead the Station 24 firehouse antics, joined by the electic crew played by Eugene Cordero (Andy), Marcus Henderson (Granny), Gabriel Hogan (Ike), and Hassie Harrison (Lucy).
Season three of "Tacoma FD" is currently airing and has become one of the most DVR'd cable comedies in 2021. It ranks as a top 10 cable comedy and has reaching nearly 4 million viewers to date.
"Tacoma FD" is executive produced by Heffernan ("Super Troopers") and Lemme ("Super Troopers"), David Miner and Greg Walter from 3 Arts Entertainment and Inman Young and Savey Cathey from A24 Studios.
"Full Frontal with Samantha Bee" brings a unique perspective to stories inside the Beltway and beyond, from sexual harassment in the media to the "boyfriend loophole," and from global warming to child marriage in the United States. "Full Frontal with Samantha Bee" also travels the world to cover international stories, with segments from Rwanda, Jordan, Germany, Russia, Scotland, Mexico and Iraq. The series is executive produced by Samantha Bee, Jason Jones, Tony Hernandez of Jax Media, Miles Kahn, Alison Camillo, Kristen Bartlett and Mike Drucker.
"American Dad!" is Cable's #3 comedy and centers on super patriotic CIA agent Stan Smith (voiced by Seth MacFarlane) and the misadventures of his unconventional family in Langley Falls, VA. Stan applies the same drastic measures used in his job at the CIA to his home life, where Stan's blissfully unaware wife, Francine (Wendy Schaal), has an unfaltering loyalty that makes her blind to his unabashed arrogance. His left-wing activist daughter Hayley (Rachael MacFarlane), however, doesn't let him off so easily – and knows just how to push her father's buttons. Hayley's brother is the geeky-yet-confident Steve (Scott Grimes), a kid who spends his time playing video games and obsessing about the opposite sex. The Smith cabinet is rounded out by two rather unconventional members: Roger (MacFarlane), a sassy, sarcastic and routinely inappropriate space alien, and Klaus (Dee Bradley Baker), an attention-starved goldfish with the brain of a German Olympic skier.
The animated comedy from 20th Television Animation was created by Seth MacFarlane, Mike Barker and Matt Weitzman, and is executive produced by co-showrunner Brian Boyle along with MacFarlane and Weitzman.
At the end of "Snowpiercer" season two, Layton (Daveed Diggs) and Ruth (Alison Wright), who were banished to Big Alice's compost car, plotted to take back Snowpiercer. With the help of Javier (Roberto Urbina) and Alexandra (Rowan Blanchard), Layton and Ruth made it back to Snowpiercer and rallied with their supporters. Josie (Katie McGuiness) destroyed the Aquarium car, separating Snowpiercer's head from the remaining 1,023 cars. Season three picks up with Layton (Diggs) and his inner circle commanding a small 10 car "pirate train" in search of Melanie (Jennifer Connelly) and a possible warm location to restart civilization; while back on Snowpiercer, Mr. Wilford (Sean Bean) is consolidating power, awaiting Layton's return.
"Snowpiercer" is executive produced by Graeme Manson, Aubrey Nealon, Christoph Schrewe, Marty Adelstein and Becky Clements, Matthew O'Connor, Ben Rosenblatt and Scott Derrickson, and the original film's producers, including Bong Joon Ho, Miky Lee, Jinnie Choi, Park Chan-wook, Lee Tae-hun and Dooho Choi. The show is produced by Tomorrow Studios, along with CJ Entertainment. ITV Studios handles international distribution.
---