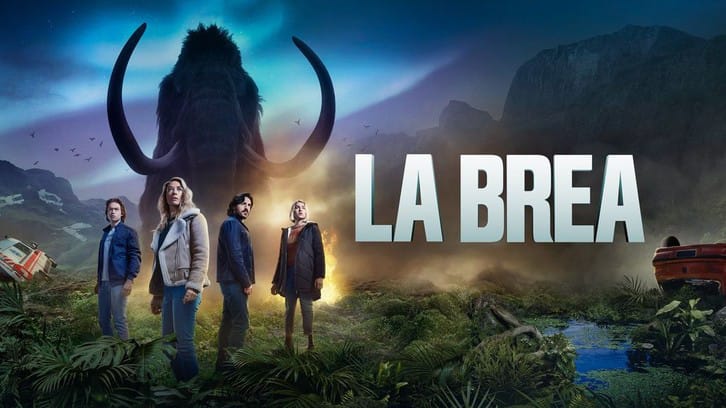 This week's episode raises the show once more to whole new heights. A couple of storylines get some really big, significant development as we get closer and closer to the climax of the show and we're finally right on the threshold of discovering the reason Gavin is having these visions. The promo for the eighth episode promises some big reveals for Gavin's story and this episode tees that all up nicely.
Gavin spends the majority of his screentime on a road trip with Dr. Nathan as they hunt down answers about the date 16 November 1988. Gavin reveals that that date was around the time he was adopted after being anonymously dropped off at Child Protective Services. This sends him and the good doctor on a hunt for his biological family which seems to be where all of the answers lie especially seeing as he has absolutely no memory of his life before being adopted. I get the impression that in 1988 he would have been at least 12 or 13 years old so the fact he doesn't remember anything seems pretty significant.
They head off to a church to talk to the reverend who dropped him off and she reveals she found him walking along a road with a girl. I thought this girl would turn out to have been Dr. Aldridge but it is actually a girl called Ella Jones, an artist. They head over to her gallery and find a giant sculpture of the hand print Gavin sees in his visions, clueing them onto the fact that they're definitely in the right place.
Throughout this little adventure of theirs, Gavin has visions of Diana. He finds out he's dead and he doesn't even have to say anything to Dr. Nathan for her to figure it out for herself. It is a pretty devastating moment as she's spent the better part of three years relentlessly trying to find a way to get her fiancee back only to find out that she just died. I wonder if there's some weird, twisty way to save her from dying though. We are dealing with time travel after all.
Down in the sinkhole, Eve and Marybeth are dealing with the repercussions of the last episode, with Marybeth adamant they did the right thing and Eve heartbroken from Josh's treatment of her and taking all the guilt and responsibility on her own shoulders. Lucas leads a vote of exile that passes - with Eve horrified that Josh raises his hand as well - but the exile is postponed by a storm that traps Marybeth and Lucas.
The most refreshing part of this episode is that Lucas isn't given much of an opportunity to be the reprehensible asshole he's been in the last few episodes. Between his claustrophobia and the lost look in his eyes as he listens to Marybeth's story, he actually gets a whole lot more sympathetic than he has been in the whole show so far. And hopefully, with him voting to revoke the exile at the end of the episode, his behaviour changes permanently and he starts to rebuild a real bond with his mother.
For me, the scenes with Marybeth and Lucas were the heart of the episode. Traumatised kids and a parent's love are some of the strongest themes in this show. Lilly, Veronica, Josh and Lucas have all had some kind of issue that needs addressing and Marybeth, Gavin and Eve have always put family and their children above everything else. It's the glue that holds this show together.
Marybeth's story about Lucas' dad making a deal to save himself and sacrifice Lucas was heartbreaking and delivered beautifully but the best scene of the episode for me was the scene where she helped Lucas through his claustrophobia by reminding him of an exercise they did when he was a kid. It was a soft touching moment considering Lucas' open hostility towards her before this point and it did a great job of softening their dynamic for the heavy conversation she followed up with.
Elsewhere in the episode, Ty is saved by the medicine woman we met at the fort whose name is revealed to be Paara. They spend the episode waiting out a storm in a cave and we get some more great character work from Ty as he revealed that being down in the sinkhole and being forced to survive has also forced him to live. She responds by telling him it's nice to meet someone who can look past the danger and see the beauty in the world. I think this pairing has great potential for further development and it raises the interesting possibility that some people - like Ty - may end up wanting to stay in the sinkhole and not return to their world.
I feel like I say this every week, but every new episode this show puts out becomes my new favourite episode. We took some pretty heavy strides along Gavin's arc and got some great character development from Lucas and Marybeth. And with next week's episode promising some huge reveals in Gavin's storyline, then by the time that episode drops, I'll have a new favourite.
What did you think of the episode? Any last minute theories surrounding the mystery of Gavin? Who do you think might end up wanting to stay in the past? Sound off in the comments below!