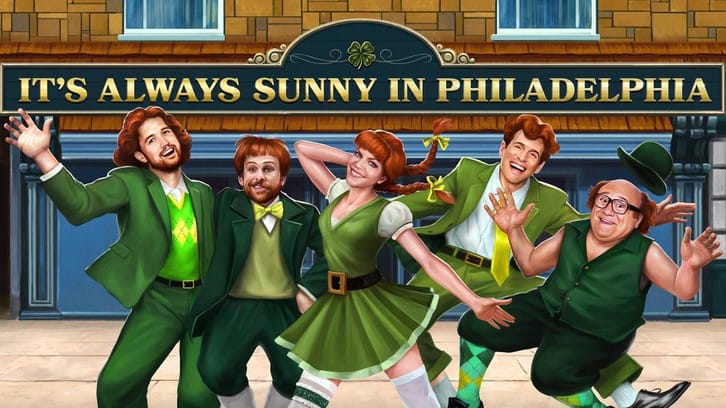 2020: A Year In Review
1501 12/1/2021 10 p.m. ET/PT
The Gang looks back on 2020 to justify their numerous PPE loans. In doing so, it is revealed that they contributed to the chaos of the past political year way more than anyone could have imagined. Written by Rob McElhenney & Charlie Day & Glenn Howerton and directed by Todd Biermann.
The Gang Makes Lethal Weapon 7
1502 12/1/2021 10:30 p.m. ET/PT
Upon discovering that their self-made Lethal Weapon sequels have been pulled from the local library, the Gang decides to address their political incorrectness by making another film -- Lethal Weapon 7. Written by Keyonna Taylor & Katie McElhenney & Rob McElhenney & Charlie Day and directed by Pete Chatmon.
---