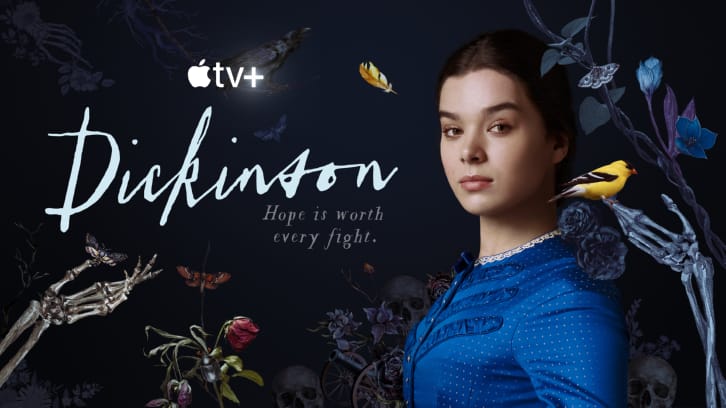 Dickinson is on the verge of launching its final season on November 5th. With two extraordinary seasons under its belt, the expectations for this final season have been set exceedingly high. The big question in the lead-up has been if it can live up to those expectations. The answer to that question is that for many, it will exceed them by leaps and bounds. This is a big season with lofty ambitions that are delivered on throughout the entire season in clever and unexpected ways.

To divulge each brilliant twist and turn this season would be to do a huge disservice to the viewers. This season is best enjoyed without spoilers and taken in with the jaw-dropping reactions they are deserved. But there are tidbits that can be shared without taking away from the impressive nature of this season.

With the war raging in the background of the season expect it to impact the characters in surprising, and in some cases, completely stunning ways. The way each character manages the change in the world around them will have big life changing impacts on these beloved characters. To keep things excedingly interesting, unexpected historical figures find their way into Emily's life in spectacular ways challenging her in big ways. Also, as per usual, the Dickinson family faces both internal and external challenges. There is also one particularly unique episode that perfectly fits in with the fantastical nature of the show and it is an absolute joy to watch. That episode may just go down as the most fun episode the series has ever done. To conclude the series, the final episode provides a poetic ending to the narrative of this series. It is an ending worthy of Emily Dickinson.

Now, to what most who are reading this are hoping for, a tiny morsel of what to expect from Emily (Hailee Steinfeld) and Sue (Ella Hunt). To spoil their storyline would provide the biggest transgression possible because it would ruin some great moments between these two larger-than-life characters brought to life by two immensely gifted actresses. Know that their beautifully complex love story continues to be as grand and fully conceptualized as ever with extraordinary moments that will shatter your heart and warm it in equal measure. There are also some new challenges added to their dynamic this season that do present new hurdles for them to overcome. Their love has never come easy, withstanding every obstacle. They have always had to work for their love which has made it special in so many ways. This season is absolutely no different, with Steinfeld and Hunt delivering some of their very best performances this season, as does the entire cast, but these two in particular shine bright.

This is a season that will stick with viewers long after the series finale airs on December 24th. Check back in with SpoilerTV after the fifth episode and after the series finale to get our thoughts.

Don't miss the first three episodes when they air on Apple TV+ on November 5th.

Be sure to go down to the comments and tell us what you think about this upcoming season. What are you most looking forward to for this season? How do you think the series will end?