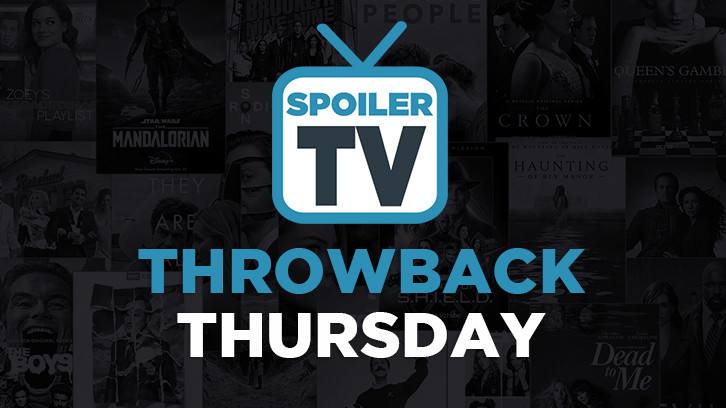 Throwback Thursday is a weekly article in which we look back at our favorite TV episodes from the past.
Hawaii Five-0 was one of the first shows I watched on CBS, and it ended up being one of my favorites. For this week's Throwback Thursday, I chose to write about the episode that started this amazing 10 year run: the pilot.
The very first episode of
Hawaii Five-0
aired September 20, 2010. It's hard to believe it's been more than a decade. The beginning of this episode sets up the series as Commander Steve McGarrett (Alex O'Laughlin) returns home to Hawaii after his father's death.
After the funeral, he meets with the governor who offers him the opportunity to start his own task force on the island. He's unsure at first, but then he visits his dad's house and remembers the phone call right before the murder. As he's looking through his dad's things, Detective Danny Williams (Scott Caan) shows up. Danny is the lead detective on Steve's dad's case. The two get off to a rocky start as neither one trusts the other. Danny tells Steve that this is a crime scene, and he needs to leave. Steve then calls the governor and tells him he will take that offer to lead the task force. After the call, he informs Danny that this is his crime scene now.
Later, Steve forces Danny to be his partner and join his task force. Basically he has no choice. As Danny and Steve start working their first investigation, it's clear they have very different personalities, and they fight like cats and dogs. After a few episodes they start to click and they become best friends, but their "arguments" and snarky comments were always there. It's what made their relationship fun and interesting. Danny was always a stickler for the rules, and Steve.... wasn't.
Danny and Steve visit Chin Ho Kelly (Daniel Dae Kim) and ask him to help. He declines at first telling them he was accused by the HPD of taking payoffs. Steve simply asks him if he did it. Chin says no, and that's that. Steve trusts Chin, and they convince him to help their investigation. Chin offers advise by telling them they have to think differently on the island. The good guys know the bad guys. But he has an idea and takes them to meet his cousin, Kono (Grace Park).
Kono is a surfer and about to graduate from the police department. I instantly loved her, and she'll will always be one of my favorite female characters on television. In this episode, she goes undercover and helps Steve and Danny catch the bad guy and rescue the people in need.
It's amazing how well these four leads worked together. Steve, Danny, Chin, and Kono were the perfect group for the Five-0. Their friendship and team work was what made this show so memorable and enjoyable to watch. I also loved the scenery. Who doesn't like looking at Hawaii every week (besides Danny, of course.)
Other Thoughts:
- Danny's ringtone for his ex-wife is hilarious.
- I'd forgotten how adorable Grace is in these early episodes. She has a wonderful relationship with her dad.
Favorite Quotes:
Steve: "This your kid?"
Danny: "Stunning detective work."
Danny: "Rule number one: when you get someone shot, you apologize!"
Danny: "Your apology is noted. Acceptance is pending."
Steve: "Book em, Danno!"
Criminal: "What kind of cops are you?"
Steve: "The new kind."
Did you watch Hawaii Five-0? What were your favorite parts of the show? Do you miss watching Steve and Danny and the rest of the team? I would love to discuss it with you!