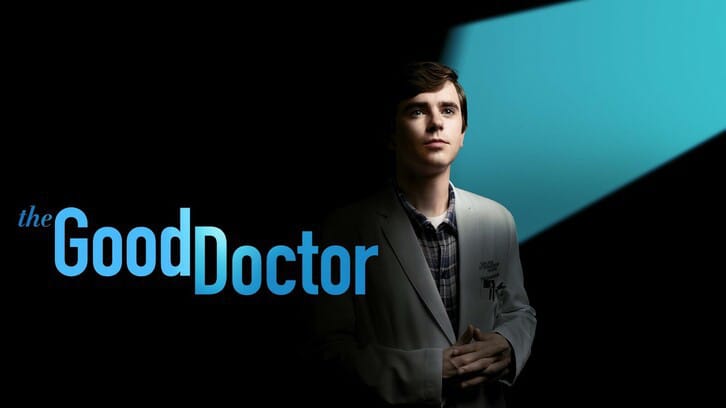 We return to the fray with The Good Doctor! After a little hiatus and assimilating the two previous episodes, we're here again with a double review to analyze all of Shaun's growth, how proud we are of him, love #Shea and Morgan & Park and complain a little about Salen, to not lose the habit. Time for review!
Here we go!
I have to say that, at first, I couldn't believe it but I agreed with what Salen did about Shaun. That is, she didn't treat him as if his autism were a disease that makes him less capable, on the contrary, she was sensitive to his needs, understanding that for him those little things are important and he needed those changes to be eliminated.
It was the first time in
The Good Doctor
that I thought Salen wasn't so bad. Until I saw the billboard. In my opinion, the issue here is not whether or not this billboard inspires people or can do more good than harm. That is another debate. I think the problem is that Salen did this without Shaun's consent.
Regardless of what it's written in a contract whose clauses, for the most part, are not negotiated, and which could be abusive clauses (I already put aside the lawyer inside, promised), that billboard should always have been made with the knowledge and Shaun's consent. What Salen has done here is expose Shaun as if he were a carnival animal for the whole world to go to see him.
The rest doesn't matter to me. Yes, that billboard can inspire people, like that little girl and yes, Shaun is carried away by emotions more than he thinks and has enough maturity and courage to rectify, but the point here is that Salen did a very bad thing to put up that billboard without Shaun giving his consent.
#Shea are my main ship in this show.
The Good Doctor
does everything right with them (although they should have had their little daughter, we all agree on that.) I have had mixed feelings with Lea's decision not to send Shaun's mother's invitation. On the one hand, I understand why she didn't and I agree with her, but on the other hand, I think it must be Shaun's decision if he wants to invite her and hers if she wants to go (although I don't think she deserves to do so.)
That's why it's reassured me when she told him and didn't hide it. At first, I wanted to yell at Glassy because Lea needed help and he didn't want to give it to her but then I realized: no one could tell Lea that she did the right thing because no one can judge how a person feels. This is how she feels and she must tell Shaun.
And I loved that Shaun only invited his mother because he believed it was conventional to do. That woman doesn't deserve our baby and it's totally normal that he isn't prepared to forgive her, nor that he wants to do it. We have to normalize these situations because, sometimes, our parents hurt us that goes beyond repair, beyond forgiveness. And that's perfectly fine.
On the other hand, I like the way that Lea wants to support Shaun and, most importantly, she wants to learn how to do it. She knows that change is a problem for Shaun and she struggles to be by his side, to learn how to deal with him or what to expect. I think it's the way to show Lea much more involved with Shaun and how she realizes more intensely now what it means to be with him and how she chooses him each time.
I always loved Park and Morgan and will always love them. With #Shea they are my ship in
The Good Doctor
. It's always scary to really show up, especially when you've just started a relationship and you're just as damaged as Morgan and Park are. It all came about because of such an everyday and a bit silly thing as farting but in reality the underlying problem is the fear that Park will really see her as she is.
Morgan always had a shell around her, a facade that she showed to the world while she remained hidden but now, Park pierced that shell and he is there now… so she's afraid that he doesn't like what he sees and then walks away. She's terrified because that would tear her apart.
And, in fact, she almost tore it apart now. When she confessed that she's freezing her eggs, Morgan didn't want to hope with Park's response, she convinced herself that it didn't matter but in fact it does. It matters. So when she tells him and he doesn't say… nothing, the little hope that Morgan had begun to feel is shattered and, with it, her heart. So she puts the armor back on and leaves, not letting him see how much his lack of response hurts.
Park didn't expect this, he didn't expect any of this ... but that is the preciousness of life. The unexpected things, the things that turn your life upside down and are chaotic and wonderful. How to fall in love with Morgan ... or have a child with her. In fact, Park didn't know how much he's open to that possibility, how much he likes to imagine it, until she confesses about her eggs.
And he's a little scared, he feels that vertigo of a great change, of a great step in their relationship, but he takes the step and jumps into the void. Because with her it doesn't feel like jumping into the void, it feels like something natural, like breathing.
I don't know what to feel about this new camaraderie between Andrews and Salen in
The Good Doctor
. I mean, this balance between doing the right thing and pleasing your new boss is difficult. Because Salen is not easy to please. As we thought, so much philosophy of "smile medicine" was a lie. The only thing Salen cares about is money and she puts profit ahead of "clients."
That's why I hate it when Andrews uses that term, "clients." No, they are not clients, they are PATIENTS. The problem with seeing them as clients is that you feel like it's okay to leave a man with vision problems and unable to eat solid food just for the money. And it's not okay.
In the end, Andrews does the right thing and not only helps his patient but he also finds his balance, although I'm not quite sure I like the way he does it. In any case, I'm glad that he made it clear where his loyalty lies because, to be honest, I wasn't very clear at first that he was going to do the right thing.
By the way, I want to talk about Salen's decision to let the little girl's father be present throughout the medical process. Although it was useful in the end for that girl, I think she took too much risk in this because what happens with the parents is that, no matter how much information they look for, they are not doctors. They mean well, but they are not doctors. If that parent believes that a procedure is correct, he/she will not consent to do the procedure that the doctors believe is correct. So I don't think it was a good decision.
That said, Andrews' counterpart is Lim, who is head-on against Salen because she does care about patients. So I'm Team Lim on this and she will always be on my team.
Everyone needs some advice from Glassman on
The Good Doctor
! He isn't in the his best moment right now but everyone leans on him because, without realizing it, he has become someone very important to everyone, he's that person who is always there and who you can always count on. But, in addition to seeking help, I think everyone visits him so that Glassy knows that they are there for him.
Glassy is lost right now, he's trying to find his place. The ground has collapsed under his feet and he's trying to stabilize himself again, to get to know who he is, to find himself and trying to be someone different from what he was… not realizing that this is not what he needs. I think what Shaun tells him is key, he doesn't like all this that he is doing now.
What Lea tells him is also important. Somehow, Glassy was holding on to Shaun, that he needs him to carry on, feeling that he was the only thing left for him.
I hated the way Salen told Glassy about Shaun because in a part of what she said she was wrong (being there for Shaun doesn't mean that he doesn't believe him capable of fixing his problems, it means that he loves him and wants to be there for him) and she has no right to say anything but in much of what she said, she was right.
Glassy must let Shaun fly alone in these situations, so that he learns to adapt to change, even his own. Once Glassy sees that Shaun is capable of dealing with this alone, he already feels that he no longer needs him, that he doesn't need anyone so why is he going to continue in that city? He no longer has anything or anyone left ... although, of course, this is far from reality.
Part of growing up is learning to fly alone, to forge our own life and adapt to the situations that life has prepared for us… alone. But it doesn't mean that we don't need our family by our side, it doesn't mean that we don't want them by our side. And that's what Glassy is to everyone, family. And they need him, they want him next to them. Now he just needs to realize it.
As a last note, I want to mention the Asher and Jordan fight. I think what Lim told them at the end is important. They were both too stubborn in their own reasons that led to not putting themselves in each other's shoes, when it was just what they needed to do.
I may (or may not) agree with Asher's views but I understood why Jordan was offended by it. They both failed to put themselves in each other's shoes. That's why the last scene is so special and beautiful. I love their friendship and they made me sing the song at the top of my lungs while laughing with them. More scenes like this, please.
PS: I want to sing like Jordan! Please and thank you.
This is where our
The Good Doctor
review ends. We will be back next week with a new one. Stay tuned!
Agree? Disagree? Don't hesitate to share it with us in the comments below!