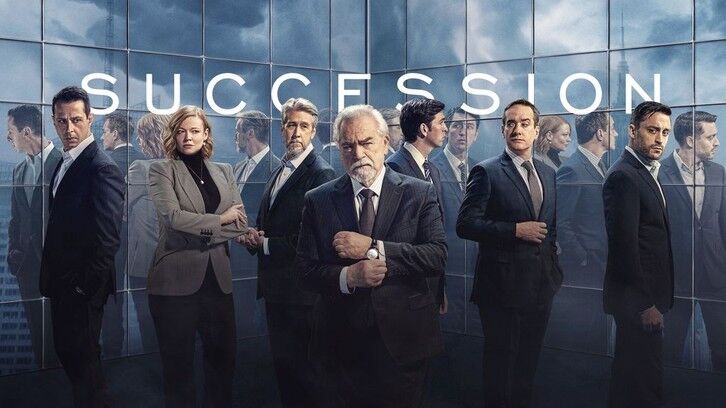 Succession is back and it is more chaotic than ever.
At this point on Succession, the best thing about it is that it takes itself so seriously that it's almost as if the show wants to be read as satire.
While the show is modeled after people who, at one time, did have connections with POTUS, this is a fictional world, and when Logan suggests they get the president on the line to discuss the fallout of Kendall's press conference, I'm left scream laughing.
The directing is crisp, and frankly, beautiful to watch, especially as the score fits so well with every single thing going on around it.
Succession is just as smart as ever, with witty dialogue and some of the best actors on TV.
Phrases like "cultural temperature" and "media monitoring" are tossed around as Kendall, Greg, and Jess make their way to Rava's house, the only logical place for Kendall to go, of course.
In the car, Kendall is calling several people, telling them they have a space in his company, and my goodness, Frank really thinks Kendall did this for them.
The rest of the episode borders on literal insanity, as Gerri, Roman, and Shiv join a race to become interim CEO, and Kendall loses his marbles, gains them back, and loses them again.
Shiv has maybe five minutes total of dialogue, and yet, in her face, she expresses more than she's said the whole time. The faces she makes in the background as if she's looking into a camera on The Office, are the best part of the episode.
I love Kendall, I do, but goodness the man thinks so highly of himself. He brought his girlfriend (?) to his ex-wife's house and thought that was like, totally chill.
Every time Kendall said something ridiculous, I thought it couldn't get more ridiculous, and boy, was I wrong.
Roman is just as delightful as ever, trying to be daddy's boy and propositioning Gerri on multiple occasions.
With this going on, everyone else fades into the background.
As they should, clearly, but it's not hard to get swept up in the Roy's so much that you forget Karl is there.
Then once we're in for a fight between Gerri, Shiv, and Roman, every chirp, every text message, every jostle of one of their phones is a moment where you're holding your breath, waiting to see who got interim-CEO.
Then... it's Gerri. It's silence, and it's staring, and it's Gerri. And Shiv is pissed.
Rightfully so, too.
Some side notes:
Logan's "it's war! F off! It's war. F off." made me think that he could maybe lose it in this season.

"Who said I never killed anyone? Juice is loose, baby!" Kendall I'm begging you to seek therapy.
Shiv says I love you to Tom and he goes "thank you." Please give Tom more screentime.
In conclusion, Succession is a comedy.
So, now we dive into season three of Succession, and goodness, it's already shaping up to be great. What did you think of the premiere? What are your thoughts on Gerri becoming interim-CEO? Was Logan right to step down? Let me know in the comments below!