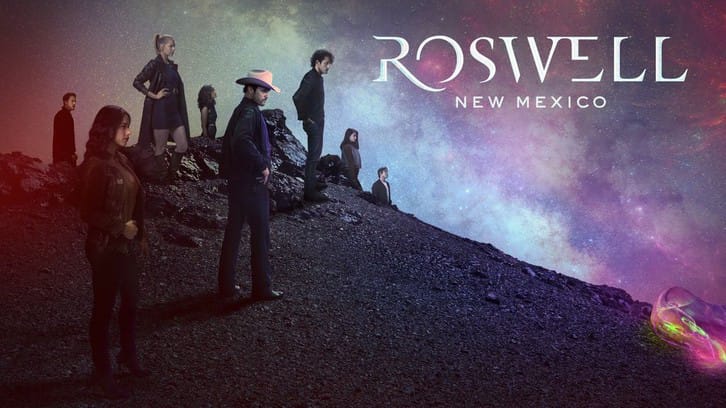 Nothing much to see here. This episode was . . . serviceable. It got the viewer from where they were to where they need to be, I guess. The episode had a lot in common with me when I'm sick; I go from napping and whining in bed to napping and whining on a sofa. Did I move? Sure, I did. I even tackled steps, but I don't think anyone would label my change of scenery progress. This episode was filler at best.
It was filled with an overwhelming amount of schmience. And so much talking and not enough doing. And so many people I never need to see again. And missing two people, it should have included.
I'm Really Sick of Looking at You
I'm not concerned about the Sheriff. Kill her. Puppet her. Send her away for a long winter's nap. Do whatever, but stop trying to make her happen. I challenge the writers to ask themselves if we really need her? Jones could have meat-puppeted Greg; season three has basically turned him into a ventriloquist's dummy anyway.
Damn. Damn. Damn. It's Wyatt. This was wholly unnecessary. Who thought they were clever in having Rosa carry her Art school application around on an alien sword reconnaissance mission? It sounds stupid because it is stupid.
Once again, forgetting isn't a fix. Wyatt didn't change. He has no memory of the vile, disgusting, violent, murderous monster he used to be. He's dazed. He's confused. He's a newborn calf that hasn't stumbled his way into racism just yet. And maybe this time, he never will. He's leaving behind the negative influence of his ignorant family, which is a good thing since racists are made, not born. But the thing is, I don't care, and I don't forgive him. I'm not falling into the trap of believing that Wyatt is suddenly the Great White Hope or the Pale Yoda.
Wyatt, never come back.
Be Honest About Being a Misanthrope

Just kill him, Dallas. He said you could. Make Max the martyr he so desperately wants to be. For a character who loves Russian moralistic literature, you would think he'd know the difference between a savior and a martyr. Imagine being an alien with the ability to heal and still needing to feel special.
I hope everyone noticed that while Michael was freeing the Sheriff and Isobel was busy fighting Jones, Max wasn't doing anything because Liz Ortecho was saving herself.
Do you think Max ever told Michael that he wasn't the one screaming and scribbling on the walls?
My Naked Weapon Is Out
Anyway, Rosa's dolphin powers are once again put to use. I hope she manifests a new and exciting power next season because I'm finding it hard to believe that this one will continue to come in handy.
And for the third episode in a row, Isobel is using her powers in broad daylight. What is this about? Roswell, New Mexico's audience knows this is dumb. It was dumb two episodes ago, and it is still dumb. And that sword was closer to the surface than worms after a rainstorm. Isobel could have blown the dirt off that thing. Here's hoping the territorial and wealthy Long family don't have a security system with cameras to protect their vast acreages.
The best part of the entire sword reconnaissance scene was how good Rosa and Isobel looked. A shallow thing to say, but what else are viewers supposed to notice when an episode is this boring?
A Wizard Is Never Late
First things first, if Sanders dies, I riot. I have no doubt armies would rise if anything ever happened to Walt Sanders.
Dear Mr. Sanders, thank you for saying what we already knew—that in every way that matters, you are Michael's father. I'd also like to thank you for pulling him out of his self-flagellating spiral; no one does it better, not even Alex. I said what I said.
And while I always love a Michael and Sander's scene, the Michael can make people his puppets reveal warranted more time than it was allotted. And the way he shared that information with Isobel and Max was abrupt. Was there really no other moment this season when this rather significant piece of information could have been shared?
The power reveal impacts so much happening right now, the Jones plot, Michael's growth arc, etc. And the way it informs Michael's character is priceless, especially his belief that he is only capable of breaking and destroying. It helps the audience understand why Michael believes he is unworthy of being wanted.
I'm willing to bet that if we'd spent four or seven fewer episodes on the murder vision plot, there would have been time for the Michael can puppet people and almost killed someone once storyline. It would have been dynamite.
I Felt A Cleaving In My Mind
Jones' plan was to murder most of the inhabitants of The Oasis by burning it? So Jones is Fire Lord Ozai. And he wanted to do this because of the depletion of resources? So Jones is Thanos. Got it. Cool.
And Jones planned to use the purple flowers that bloomed after he killed people to harvest stem cells? So you're telling me that a planet that is scientifically a century ahead of Earth doesn't have a better way of creating and harvesting stem cells? Seems odd.
Also, not to brag, but I believe the people of Earth were cloning mammals shortly before the Pod Squad emerged from their gelatinous slumber. So I ask again, how is The Oasis a century ahead of Earth?
This episode made very little sense to me, and I don't know if it's because I was too bored to care or if the writers didn't try very hard to make the hand-wavey schmience talk convincing or interesting. I don't feel like I needed any of the schmience information that was shared in this episode.
And I thought we already knew the purple flowers bloomed where aliens were buried. Didn't we learn that in 2.10 when we found Louise's grave? Someone go watch a season two episode and let me know.
I Hate The Way You Tease Me
Here's a suggestion. Start the episode where the previous one ended or early the following day. Show us Jones and his three hostages arriving at the house. Show us Liz trying to save the racist Sheriff. Show us Jones stopping them and locking Heath in a room then tying Liz to a chair.
Show us Isobel looking for Michael. Show Michael and Alex barely covered by a sofa throw waking to her using her powers to walk in on them.
Show us how Kyle's conversation with Dallas ended.
Show someone getting Rosa involved.
Show us Alex and Kyle researching made up stuff at Deep Sky.
Show us an extended fight scene between Isobel and Jones. Show us Liz or Dallas struggling with the puppet Sheriff before Michael arrives.
Cut out all the Wyatt stuff, all the Max yelling at someone he doesn't know stuff, and about half of the hand-wavey schmience, Jones and Liz were spewing.
Other Questions, Concerns, and Comments:
Why not a 1.03 parallel for Alex, Michael, and Isobel? They could have shared the bagels this time.
Did they borrow the Jones and Isobel scene from that one episode of
Lucifer
where Maze fought that man with a sword? The one where Lucifer found out about Dan and Charlotte.
Sorry, Jones sent the Sheriff out with a still bleeding wound?
Is everyone not Michael frozen in Jones' mindscape? And why doesn't Michael get a chair?
How would you have improved this episode?