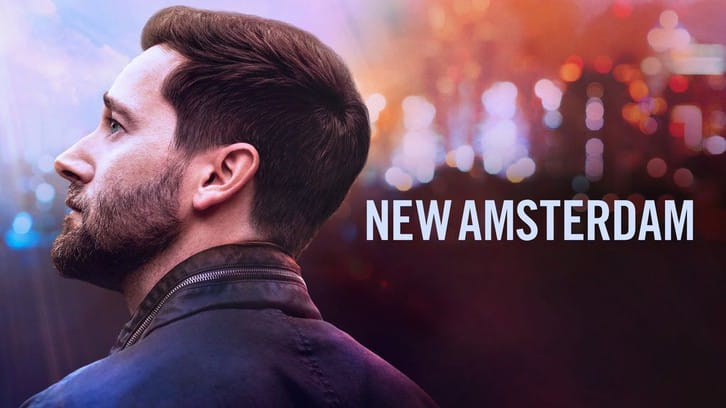 Well, we're entering episode four of New Amsterdam and the writers are standing strong with their storyline to have Max and Helen move to London. Hmm. Grumble grumble.
These two episodes, "We're in This Together," and "Same as It Always Was," feel slightly disjointed, almost like they should've been a two-parter but became standalone episodes.
Oftentimes, New Amsterdam goes headfirst into handling traumatic occurrences well: vaccines, bigotry, big pharma, etc. Other times, as with the gun violence they shine a light on in "Same as It Always Was," the message becomes lost in the noise of everything else.
New Amsterdam's whole thing is that it's not like other medical shows. The doctors take steps to show their care for their patients, money is (most of the time) just an object, anyone can show up anytime.
Which is why, in these two episodes, instead of simply running normal medical storylines that have an ending, New Amsterdam chose to take on something as big as gun violence, and it felt off.
They try to place this topic in with other casual plots, such as Helen trying to get used to being at Max's place, and the new medical director surveying the hospital. The two don't balance, and Floyd's story, his feelings about the violence that keeps occurring, seems wasted.
It felt like the editors took the bulk of "We're in This Together" and then cut off the end scene to place that with "Same as It Ever Was." The second episode is all about our OG five banding together to help ER patients as they're being overrun, and the third episode is what has them coming together at the end.
We know why it had to happen like that, but it still felt very off.
Max's separate journey outside of the hospital with Imani (Naiya Ortiz - Grand Army) was exactly what Max is all about: helping everyone he possibly can, no matter the consequences.
It was intriguing to watch him outside of the hospital, and I would love to see it more often.
Floyd's whole deal with Lyn is entirely too boring for me. It's not even about the polyamory of it all; sleep with who you want and date who you want, but for me, it's that it feels the same in every episode.
Floyd debates whether this is morally okay, then he thinks about how they don't have much of a future, and then Lyn comes around and sweet talks him to pull him out of his funk and that's the end of that. Wash, rinse, repeat.
This relationship can only end badly. Floyd is all about family — he wants to propose and have children and live a happy life eternally with someone. He can't have a lot of that with Lyn. He can never even marry her.
The main concern I have going into these next few episodes is related to Max and Helen. Sure, they're moving in together. Sure, they're moving to London together. But…we know they aren't. Even Max sort of knows they aren't.
So who will be giving something up? Will Helen have to give up her comfort and stability in London, or will Max have to give up Helen, to allow her to be free in London?
Nobody should be giving up that much to be in a relationship, which is why it's so unfortunate that they're finally getting together now. However, I have faith in the writers, and I believe this will end well.
Max also must not allow Dr. Veronica Fuentes to lead the hospital.
She could be an exceptional doctor. She could have degree after degree after degree, and she still wouldn't come close to being a fit for Max's replacement at New Amsterdam.
She is all business, all work, and Max is anything but buttoned-up and stiff. It'll be a hard contrast for everyone to deal with if Max really goes to London. These episodes were good episodes, besides the disjointedness that came with the ending scenes.
What did you think of "We're in This Together" and "Same as It Ever Was"? Did you enjoy seeing the five doctors come together? Do you think Max and Helen will really move to London? What are your thoughts on Lyn and Floyd? Let me know in the comments below!