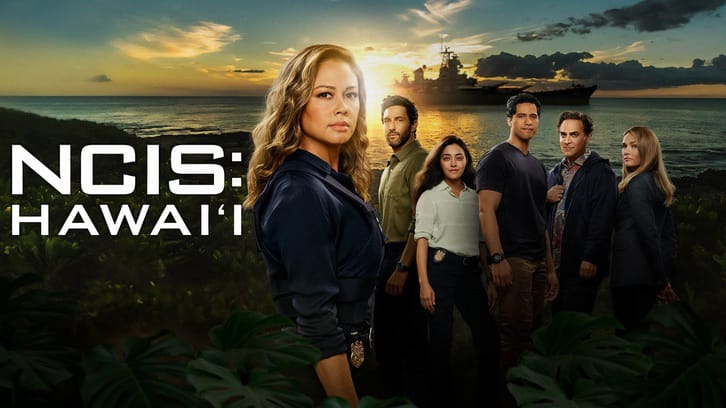 1.2- "Boom"
Written by Jan Nash and Christopher Silber
Directed by Larry Teng
Reviewed by KathM
Press Release : Tennant and NCIS must take down a notorious team of international thieves using WWII explosives on armored trucks before they complete their final big job and disappear.
Getting a bit more into focus.
Seemed a bit frenetic, but I found it engaging overall.
Found the initial robbery quite ordinary, even with the impressive ordinance. Trying to frame the surviving armored car employee too obvious; I'm sure Inoki could have figured it out. I was also somewhat, but not really, impressed by this storyline, as it moved quickly along with virtually no background on the perpetrators. I'd like to know more about how they found their "distractions", who they knew were in serious financial difficulties. Except for Hugh, a veteran who felt out of place in the world and helped the gang as an Explosives Expert, it was hard to see where the other distractions fit in. The robbers just appeared, blew up some stuff, killed the dstraction, then vanished. Besides the gang leader, we know nothing about any of the other robbers or who they are for sure. It wasn't how usual procedures behave, so I need to open my mind a bit and see how these writers tell their stories.
Not seeing a lot of (okay, any) chemistry between Kate and Lucy. I get that Kate is worried about how the relationship might be perceived, but Lucy reacts more emotionally and literally than Kate, so conversations may be perceived differently by her. However, they should probably talk about the whole thing someplace other than the middle of the NCIS offices. I don't see them working out as a couple long-term, and hope they realize it sooner rather than later.
Boom Boom was a great character and a good, but sadly brief, addition to the team. I've loved Sharif Atkins since his "ER" days. Please blow more things up so we can see him again!
It was a nice break watching Tennant helping her daughter work on a school project, but is that really something high ranking NCIS officers do in the middle of the day? Thought it a bit incongruous.
The captain's obvious interest in Tennant is almost painful to watch. I mean really, bringing her three drink options in the hope she'll have a drink with him? Scale it back there, soldier.
I think Inoki should be an occasional guest star; I love pets as additions to shows as long as they aren't the overall focus. I'm told that FBI: International has a dog, but nobody has a cat yet. An aquarium would also work.
I think Kai asking his dad to watch over Inoki while looking for a new place to live shows that whatever problems they have, they might eventually be manageable. Dad isn't just "bad Dad", and that was a smart way to write the character. I look forward to learning more about their relationship.
"Boom" is not a dud. I'm still not feeling the pacing, but that may settle more once the writers have been working on the show a bit longer. Still not a fan of Tennant, yet, but she was lighter in this episode and I found her much more relatable.
1.3- "Recruiter"
Written by Matt Bosack and Yalun Tu
Directed by Ruben Garcia
Reviewed by KathM
Press Release : Kai goes undercover with one of Hawai`i's oldest surf gangs when a petty officer who's trying to help wayward kids find a new path in the Marines is murdered.
Petty Officer First Class Miles Hayward was a good guy, and deserved a better ending than being shot in a parking lot. He was trying to help young people find the way to a better life in the military. It looks like he may have taken a bit of a wrong turn when a gun implicated in a shooting is found hiddden in his house. It turns out that one of his mentees, Brad, who is involved with a group called the Oania Boys, was given the gun and told to dispose of it. He turneed into Miles instead.
The episode falls into a confusion of family dysfunction rather quickly. Brad was being questioned about the gun, but his Mom took him out before he could answer anything. Another Oania member confesses to killing Miles, despite the fact that he's in jail and had no opportunity. Turns out he's Brad's bio dad, but Brad doesn't know that. The real deal is that Brad has the gun because his half-brother, Lee, gave it to him to get rid of because of his involvement in the shooting. Brad giving the gun to Miles instead of dumping it shows a level of trust and maturity illustrates how Miles made the right choice in mentoring him and trying to get him a waiver so he could enlist.
Andrea may have no coping skills, but she sure can fight.
Kai should be the focus of all episodes. Well, okay, maybe I'm overreacting, but I really liked this episode largely because of him. His success uncover continies to make him the most fullly-developed character on the show. Tennant is getting there, but Kai still wins. Kai told a good story about why he wanted into the gang and a large part of that was his own background and experiences as a native islander. AND he got to clock Jesse in the bargain, although I think Jesse would have been happier if it was the other way around.
Having Kai and Jesse work together was a great idea. You got to learn more about Jesse and show him learning about Kai. Here's hoping that Kai has moved beyond "New Guy": he's certainly earned it.
Nice talk between Tennant and her son. I don't think I'd like to spend time at my father's house with his new girlfriend and watch his dad's new life as they prepare for the birth of their first child. He's at the age where he gets a better idea of what his mom is going through. That being said, I'm baffled that Alex didn't think Tennat's ex would blame her for his behavior. I'm all interested in the Tennant's past relationship dynamic with her ex now, particularly because they went to therapy. Hopefully the writers aren't just paying lip service to that detail, and we'll learn more about it at some point.
The scene showing Brad taking his oath to enter the Navy while Kai gave the inductees a speech about the value of their service was a solid ending.