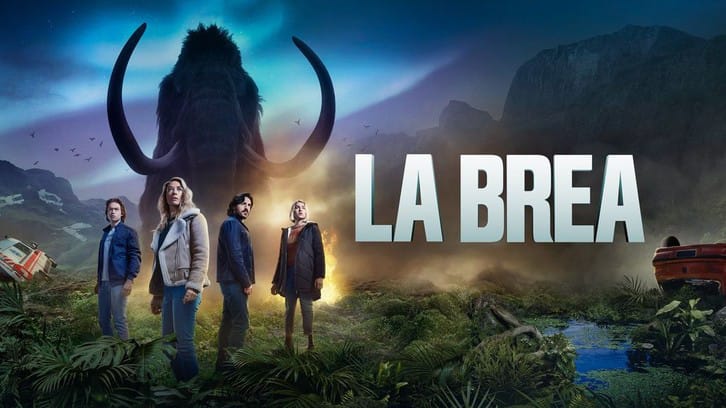 The fourth episode of La Brea feels a lot like the calm before the storm as the pieces all move into gear for what is promising to be an explosive and thrilling climax. There are quite a few storylines that are really starting to ramp up. A new mystery befalls the camp of survivors which brings the sisters Veronica and Lilly back into the fray and Sam takes up the mantle of leader, with his medical knowledge and Ty's psychiatric background being put to good use.
Meanwhile, after Levi's crash in the last episode, Eve, Josh, Scott, Riley and Lucas set out to see if they can find the pilot and find out if they're going to be rescued. Their little adventure has a bit of everything. Drama, adventure, emotion, comedy. The comedy aspect might be relative to the viewer. What I saw as highly amusing might just register to other viewers as standard drama but I enjoyed having a good laugh this episode with a certain storyline.
There's a couple of good moments between the group as they wander the wilderness searching for the plane and the ending scene promises some great developments in the survivor storyline, linking back nicely to the mystery plaguing those who stayed behind at the camp.
Meanwhile, up in the city, Gavin is dealing with his own set of problems after Levi's descent fails and he sets out on a mission with his daughter in tow to find more answers about the sinkhole as they search for a new way to save Eve, Josh and the other survivors. There's some good deepening of the central mystery over the course of his investigation which shall we say increases the stress and importance of the rescue mission and does give me an idea or two on how they might end the season if they're looking for a cliffhanger to lead into a possible Season 2.
This episode does a lot to build up the relationships and Scott and Josh have a nice little friendship forming. There are also a couple healthy doses of truth and honesty from a couple characters in different storylines which promises some good relationship development in future episodes. La Brea is going from strength to strength and while there's room for improvement - there always is - if this show continues its upward trajectory, it might end up having a very promising future indeed.
Catch the episode later today on NBC and stay tuned for the review that follows!