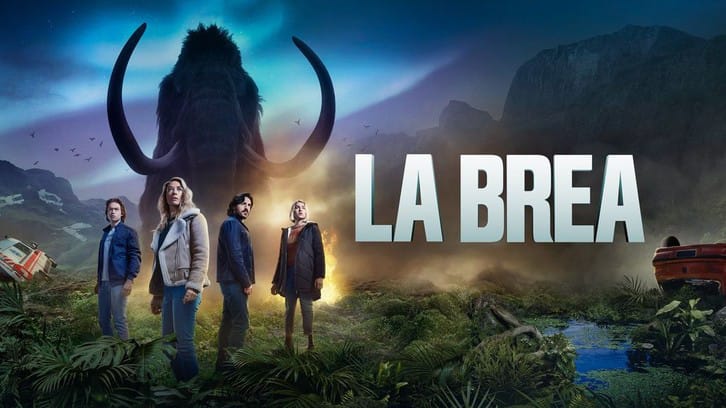 The third episode of La Brea ramps up the progress of the city arc as they get ready to make a piloted descent into the sinkhole and there are some great character moments for people in both storylines. There's no sign of the religious sisters who may or may not be in a cult this week, but we are introduced to a new character - in LA this time - who has some pretty close connections to the Harris family which is sure to provide a lot of juicy emotional moments in later episodes of the season.
Quite a few things are going on in the sinkhole this week. Riley, Josh and Scott are taking care of Sam after his fall in the last episode and Scott makes a smart decision that I suspect may have a couple of unfortunate ramifications in later episodes. We'll have to stay tuned but outside of looking after Sam, Scott continues to prove that he is the knowledge bank for the survivors and the things he knows are probably going to end up being extremely useful to the group as a whole.
Eve and Ty meanwhile go on a hunting trip when they encounter a food shortage. The storyline is kicked off in kind of a funny way but that might just be my weird sense of humour. Regardless, the food situation gets a lot direr a lot quicker than they expected though the urgency of needing food takes a backseat due to some complications as well as some nice character work. Later in the episode, they share a pretty impactful heart-to-heart. Their friendship is becoming one of my favourite things about this show so I hope to see it continued in future episodes.
Marybeth and Lucas also get some great development on the drama in their relationship and they are also becoming one of my favourite relationships. All I'll say is it's a good thing they're trapped in a sinkhole with Ty the therapist, because if anyone needs therapy it's those two!
Overall, I think this episode is the best so far, giving us a lot more insight into the characters. This is the first episode where I didn't feel like there were too many people. I think the show could be starting to find its groove, with the characters going from strength to strength and the plot to save the survivors making good progress.
The end scene also makes spectacular use of Billie Eilish and Khalid's song 'Lovely'. That song fits freakishly well with the themes and story of the show and the final moment before the episode ends promises some great developments in the next episode.
Catch the third episode of La Brea on Tuesday and stay tuned for the review that follows!