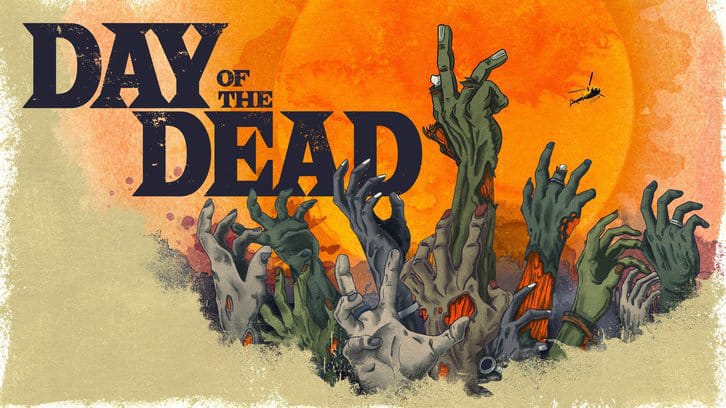 Inspired by George A. Romero's 'Day of the Dead', Syfy's newest show provides its own modern and sometimes humorous spin on the zombie genre, though it never reaches the zany and original heights of old Syfy hit Z Nation. I was given access to all 10 episodes of the season so read on for a sneak peek into what Day of the Dead has in store.
The show is primarily concerned with character driven storylines. There are some teething issues as the show tries to find its footing as well as stand out from an oversaturated market and there are a few first season missteps as the show gets the ball rolling on its plot. There are a lot of individual storylines and one by one, characters become aware of the zombie threat and band together to try and survive this unexpected apocalyptic scenario.
The biggest stand out characters and the ones to watch are Lauren and Jai, a mortician's assistant who's an ex-addict and a doctor who's dealing with some wedding stress. They are certainly the most dynamic of the cast and the most consistent in terms of character development and emotional beats. Other characters include Cam, a teenager still dealing with the fallout of his mother's death a year previously, his father, a member of local law enforcement, Amy, Paul's fiance and Paula, the local Republican senator who I'm not entirely sure whether she's meant to be a satirical commentary on American politics or not. Her husband Trey is a bit of an idiot as well though he does produce a few good laughs over the episodes.
Perhaps the best thing about the show, aside from Lauren and Jai, is that there's a host of sleazy dirtbag characters that you cannot wait to watch get ripped apart by zombies. You're not necessarily rooting for the zombies but you will have a hitlist of characters you want to see get murdered. Keep your fingers crossed!
There's also the over-arching mystery of why there are zombies in town to contend with and a couple of characters are off in their own little plot to try and figure out the truth. It does yield a couple of interesting surprises that helps the show carve out its own little place in the zombie genre. I don't ever see Day of the Dead being one of the heavy hitters like The Walking Dead or being an unexpected hit like Z Nation or even getting past one season but its got some potential. It just needs to find what it's good at and pull that to the forefront.
Catch the pilot episode of Day of the Dead on Friday 15th October on Syfy and check back in after for the review of the episode. Sound off in the comments below about what you're hoping for from the show.