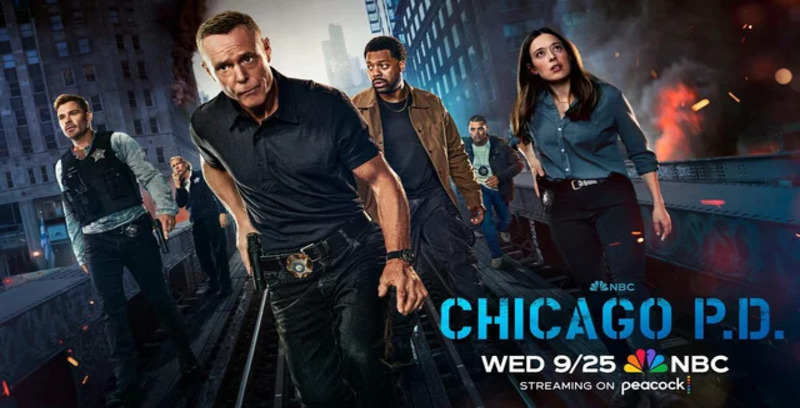 It's that time again, PD friends! I've got a preview for you of this week's episode, In The Dark. Let me just start by saying that previewing this episode was quite challenging and kind of like I'm handling a house of cards. So I'm going to do my very best to set you up with a few good teasers for Wednesday night.
Hailey has been carrying layers of guilt and stress this season after everything that went down in the finale. It's been difficult to watch her struggle to hold on to all of that when she never wanted any part of it to begin with. The weight of holding the secret is much heavier this week. And the ways in which it manifests itself throughout the episode feel so real that it seems as if you might be experiencing it too. I certainly did. We are, of course, given some tender Upstead moments in this episode but Hailey is our main focus.
This was, without a doubt, the heaviest episode of PD I've ever watched. Both case-wise and character-wise. It's dark, sad and really intense...in more ways than I'm allowed to describe and I believe that was completely intentional. As always I've left quotes and a few extra teasers below. I'll see you on Wednesday!
Teaser Tidbits
*There is one moment that involves Hailey that was so shockingly powerful that I had to stop and take a deep breath. You're going to need those commercial breaks.
*The way this show masterfully cuts two scenes together to create synchrony in telling a story is really impressive. I appreciate the beauty in it.
*Lastly, and I cannot stress this enough--karma's a bitch.
Quote Teasers
*"It's okay if you did."
*"Something to do with soul-sucking."
*"You don't remember that?"
*"I thought that might happen."
*"What are you saying?"
Let me know in the comments below all of your predictions for In The Dark! And make sure to tune in to Chicago PD airing tomorrow at 10/9c on NBC.