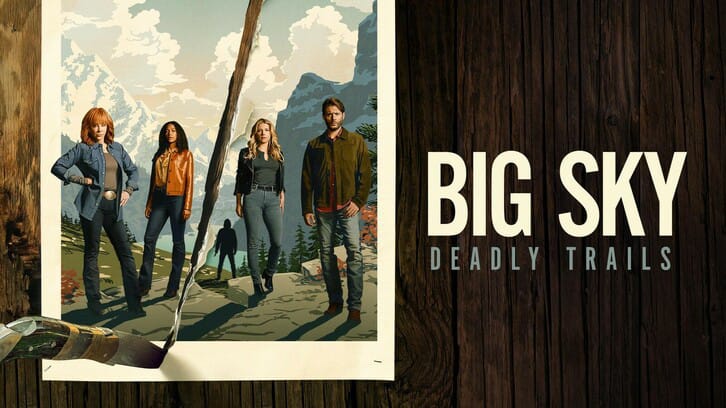 ---
---
"Mother Nurture" – Cassie and Jenny struggle to dodge Donno's attacks and the kids attempt to save Bridger as Ren is forced to figure out what happened to her plan. Meanwhile, change is in the air when Ronald seemingly experiences a breakthrough and Jerrie receives an unwelcome visitor from her past. Later, Jenny's unwillingness to drop a lead lands her in hot water with Travis and his not-so-forgiving bosses on "Big Sky," THURSDAY, NOV. 11 (10:01-11:00 p.m. EST), on ABC. (TV-14, DLV) Watch episodes on demand and on Hulu the day following their premieres.
"Mother Nurture" was written by Annakate Chappell and directed by Darren Grant.
Guest Starring is Ryan O'Nan as Donno, Jamie-Lynn Sigler as Tonya, Michael Malarkey as Trevor, Vinny Chhibber as Jagat "Jag" Bhullar, Madelyn Kientz as Max, Troy Johnson as Harper, Lola Reid as Madison, Jeremy Taylor as Bridger and Romy Rosemont as Agatha.
---