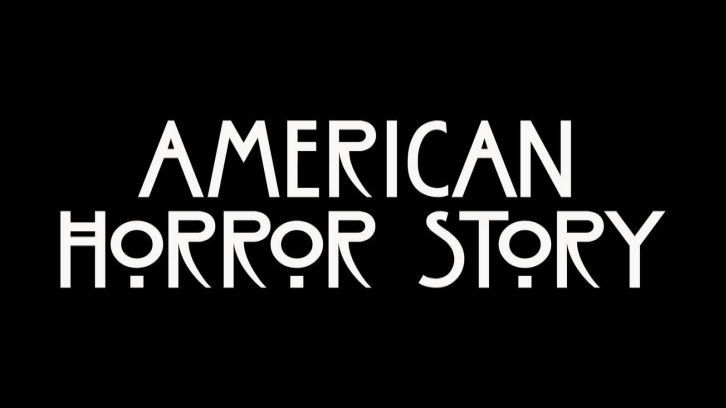 SPOILERS AHEAD!
Take Me to Your Leader
After an underwhelming conclusion for Red Tide, I didn't know what to expect from Death Valley, so I decided to expect nothing at all. In the end, I was surprised.
This part's main idea is to be some kind of double feature as well: two timelines, two styles — black and white for the past, colored for the present — two stories approaching the same theme (aliens) in two different ways. I feel this is inventive, and I'm glad AHS is open to trying new ways to tell stories. After ten seasons, this is something I consider very positive.
However, I'm not sure it worked well in this first episode.
The opening scene is set in 1954, Albuquerque, New Mexico. Maria Wycoff's son is abducted by alien forces. After her child returns, Maria is possessed by those same menacing creatures. She ends up killing her husband. This scene is the best for me — the thrilling sounds, the song playing backwards, the flying woman exploding her spouse's head. It's an intriguing beginning, overall.
Then, our main character in the past appears. President Dwight "Ike" Eisenhower meets Amelia Earhart, a famous aviation pioneer who remains young despite the fact she should be around her 60's. She's lost in the desert. Also, she is very disturbed and scared and has mysterious marks on her back. Important fact: an alien corpse is near the scene.
Amelia and the corpse are taken to a military base, where doctors examine them. After Amelia freaks out and a blob comes out of the corpse and kills the doctors, Maria Wycoff breaks into the base, exploding the head of everyone who threatens her. Ike tries to talk to her when he realizes she's an alien vessel.
That's when the plot starts feeling very absorbing. That's also when the first part ends. In the present day, we see four college students in living color: Kendall, Troy, Jamie, and Cal. We get to know their dreams, fears, mistakes, and sexual lives. There's also some dialogue about smartphones and technology, which is there to justify why they won't bring any smartphones on their desert trip. In the desert, strange things happen. When they try to escape at night, their car is attacked by lights and tentacles. They wake up hours later with no memories. Also, they are all pregnant. Then, the episode ends.
The present part is campy, and it doesn't take itself too seriously. But my biggest problem with it is the connection between past and present. They seem two different shows, and the transition from one to another is poorly executed. While the past is serious and has some scary, deep moments, the present is all fun and games, and it doesn't feel like horror at all. The thing I liked the most was the use of black and white here. Another thing I enjoyed: Cal and Troy as a couple. I think their relationship could lead to gripping situations.
About the pregnancy plot, I don't know what to think. I mean, it's a big part of Death Valley, as Amelia and the four students were all impregnated by aliens, but I can't say if I like it or not. We'll have to wait, I guess.
Inside
I think this one is better than the previous one. Here, both parts work faster to develop characters and deliver answers, all while exploring gripping situations.
In the past, two timelines are shown:
It's 1963. Ike tells John F. Kennedy, the new President, all the secrets about aliens, including the deal signed by him, which allows for 5,000 Americans citizens to be abducted every year. In return, the USA receives alien technology. A shocked Kennedy decides to expose the truth to everyone but is killed before accomplishing it.

It's 1954. Maria's possessed body continues to haunt Eisenhower, offering him the deal. She also tells him the alien species are looking for survival. They need to find a way to adapt to the Earth's environment, and they expect to do it by impregnating humans with alien newborns. Maria's head explodes. Amelia Earhart is also dead, killed by her alien baby. Mamie Eisenhower tries to convince her husband to accept the deal in any way possible. In the end, however, we discover she is possessed by alien forces.
There are so many interesting scenes in this part. Many of them involve Mamie Eisenhower, brought to life by Sarah Paulson as a fantastic antagonist. Neal McDonough is also strong as Ike, and I can't wait to discover the destiny of this couple.
However, it's sad this show already said goodbye to Maria and Amelia. We got so little of them — especially Amelia, who was basically Lily Rabe making a cameo (though she's credited as part of the regular cast.)
In the present, after visiting a clinic to discover more about their pregnancies, the students are kidnapped by men in black. They wake up in a different place, where everything is white and everyone is pregnant. There, they meet Calico, a woman who has been a part of the alien experiments for many years and knows a lot about the place, and Theta, a scary and hybrid human-alien.
This last part improved a lot with all the sci-fi introduced. I don't know what they are trying to do, but this situation reminded me of The 100's second season, and I have only good memories of this one. Also, technology seems to be the main topic of Death Valley, just like talent was a huge part of Red Tide.
Again, I have no idea of what's to come. This has the potential to become a big mess, but it could also continue like this episode was: funny, weird, and pleasant to watch. Not AHS at its best, but very far from its worst.
Only two more weeks, and Death Valley will end. What do you think about it? Any theories about the last two episodes?
Thanks for reading, and see you soon.