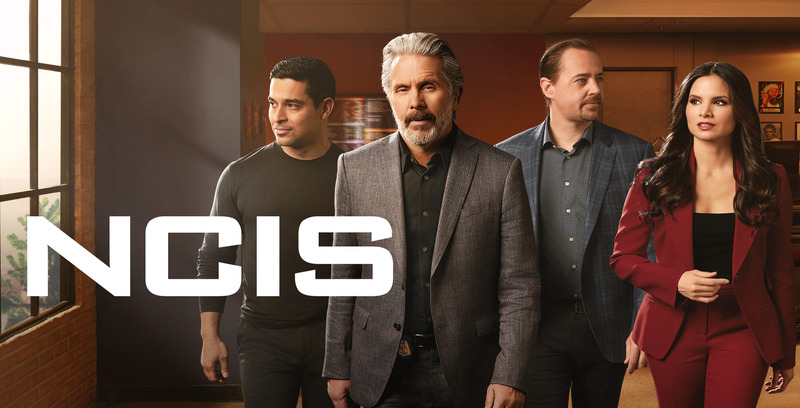 19.3 "Road to Nowhere"
Written by Marco Schnabel
Directed by Rocky Carroll
Reviewed by KathM
Butch and Sundance they ain't.
Turns out LeMere is alive, which surprises me because usually hits his mark. But Gibbs is clear that he wasn't taking a kill shot, so I feel better. Parker thinks Gibbs is dangerous, which duh. Don't they have a, "So you have to liaise with LJ Gibbs at NCIS" seminar at the FBI? If so, I want Spencer Reid to give it. I'm guessing Parker wouldn't take it, anyway. His hate-on for Gibbs is epic, and I'm guessing it's because he wants to be as awesome as Gibbs. We'll see if he can come close.
While Gibbs is driving down the roads of Upstate NewYork with LeMere and Parker is ordering an Uber, LeMere regails Gibbs story about "his" life, which sounds suspiciously like Gibbs's life. The big difference between LeMere was that he was a sociopath, while Gibbs isn't (although sometimes I've worried), And Gibbs doesn't need an audience. No need to blow himself up in front of a witness; Gibbs would have just gone off in the woods and never come back.The man playing Lemere is fantastic, making him chilling yet somehow relatable all at once. Had he not blown himself up, I think he would have been an interesting foil for Parker.
Meanwhile, back at the Navy Yard, Team Gibbs is trying to get more information about who paid LeMere.That poor accountant! Someone find her a job at NCIS. Looks like the Pentagon paid LeMere by paying invoices to the consultant company, Sonova Industries. So the Pentatgon paid LeMere, but not. Oy,
Knight did well undercover; she's better in a corporate setting than she is pretending to need gas for her car in the woods when they were looking for Gibbs. I think I might even have ended up giving her my keycard. And the moderator scenes were great! She and Torres work really well together, and as much as I thought their work was amazing as they teamed up with Kasie to figure out why the victims were killed and found Libby Alonak. Which, no, I hope every time one of those evil creatures turn on the A/C Libby appears and freaks the hell out of them.
Knight and Torres have a very strong chemistry and it's weird. Not Bishop-and-Torres--forever kind of weird, just that it was instantaneous. Also, does anyone remember a long time ago when they were talking about a new female character that would have a child and a stay-at-home husband? I guess they decided to go another direction.
Before LeMere goes BOOM, he tells Gibbs that he might be able to redeem himself, and that the answer he's looking for is in Naktok Bay, Alaska, where Libby used to live. Coincidentally, Sonova is building a copper mine there, and the people killed are the people who were trying to stop them because of the damage to the environment. Looks like everything is happening in Nakot Bay, and Gibbs is jumping into the fray,.
And then he had McGree grabs his gear as they head to Alaska to finish the job and take on the real killers.
Anything Shannon and Kelly-related makes me tear up. And watching Gibbs say "goodbye" was such a lovely sceneI hope the rest of the Gibbs's goodbye is similarly bittersweet.