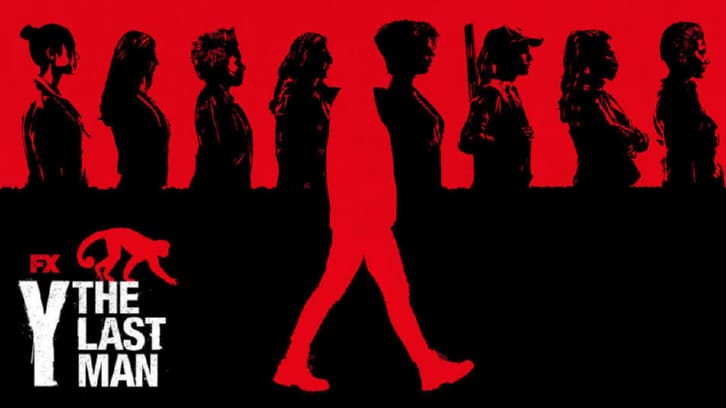 No White House shenaningans in this episode of "Y". We are going outside and we are seeing what the world (or part of it) looks like. There's a new character in town, played by the great Missi Pyle; her name is Roxanne and she has a crew of devoted followers and a warehouse full of food and medicine and God knows what. Talk about being prepared!
Hero and Sam are still trying to reach DC, where Jennifer is. Hero is very hesitant to get there, she really doesn't want to see her mother and she also hijacks the car they find in the abandoned house they stop for the night. Also, I don't think she's acting as a friend to Sam at all; I feel like she is taking for granted, but she needs to understand that they are living two separate journeys, even though they are together. They also meet Nora and her daughter, who's injured, so Hero helps her but what she needs is antibiotics. At the house, one night, a group of women arrives (we later find out it's Roxanne's crew); one of the them has been shot, so Nora tells them that Hero is a doctor, but everyone needs to go, otherwise they won't.
On the Agent 355 and Yorick front, we see them trying to get to Boston to meet Doctor Mann, and things don't look good. I get why Yorick gets so fraustated at the whole situation, but he needs to understand what's at stake. Agent 355 (Ashley Romans is the MVP of the show!) tells him like it is; he's always had privilege, he never had to ask for anything, and for the first time ever he's the only one that truly matters and that's how he behaves? Go tell him, Agent! It was a great monologue about privilege and what it means to have everything at your disposal and take it for granted. Yorick needs to think about the greater good and maybe stop focusing on finding Beth. I'm sure he loves her, but there's more important stuff out there to deal with.
What did you guys think about this episode and the fact that we are starting to explore the world outside of the offices of the White House? Are you excited to meet Dr. Mann? Let me know in the comments below! Y:The Last Man is now streaming on Disney+ in the UK