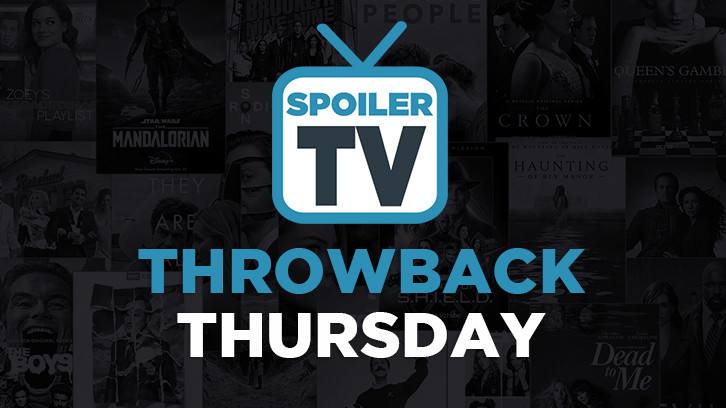 Throwback Thursday is a weekly article in which we look back at our favorite TV episodes from the past.
Released in November 2014, Over the Garden Wall is an animated miniseries that brings a folksy, funny, dark fantasy tale to the audience. It has ten episodes, and they last for 10 minutes each. It's like watching a movie.
The story follows two half-brothers, Wirt and Greg, and their frog. They are lost in a dark forest named the Unknown, trying to return home. Along the way, they meet many weird, unsettling, fantastic creatures, like a talking bluebird named Beatrice, living pumpkins, a mysterious Woodsman, and the Beast, a horrifying monster who turns people into oil trees used to burn a notorious lantern. During their journey, the Beast stalks them, waiting for the right moment to attack.
As you may expect, there are spoilers ahead.
"Led through the mist / By the milk-light of Moon / All that was lost, is revealed" - Into the Unknown (Opening Song)
This much-awaited moment arrives for the Beast in the eighth episode, Babes in the Wood. After living a series of unfortunate events, Wirt is hopeless. He feels they will never return home. He's depressed, and all he wants to do is sleep. The Beast is almost taking him over. On the other hand, his brother can't give up. Greg still fiercely believes they will find a way — but it's up to him to help Wirt.
Although we are not told their ages, we know Wirt is some years older than Greg. If Wirt is 14, I imagine Greg is 5 — that's important for what comes next.
They sleep under a tree that night. There's a storm coming. Wirt sleeps almost immediately, and Greg is under the impression that everything's gone wrong because of him. He wants to fix it all and find a way for them to return home, so he dreams.
Angelic beings take him to a whole new world up in the clouds, where he meets flying baby heads (it sounds creepy because it is,) smiling pizzas, a petrified dwarf holding a lantern, lions, an elephant, and many species of animals. They are all having lots of fun, but someone releases the North Wind, an evil cloud that wants to destroy the city. Outside the dream, the storm started.
"Our long bygone burdens, mere echoes of the spring / But where have we come, and where shall we end?"
Greg overcomes the North Wind, and the entire city is grateful. Even their Queen wants to thank Greg for saving them all. She also has something to offer: the kid has one wish to make. Greg wishes to find a way home, only to discover that Wirt can't go with him. The Queen shows his brother sleeping, covered by roots and branches. He belongs to the Beast now.
Greg thinks and comes up with a sacrifice. He wishes to be taken instead of Wirt, saving his brother. Greg says goodbye to him before leaving with the Beast. Wirt, sleepy and still recovering, connects the dots too late. He wakes up and tries to find his little brother. When running on a frozen lake, however, he falls through the ice and almost dies.
At the last minute, Beatrice saves him, and the episode ends.
"If dreams can't come true, then why not pretend? / Oh how the gentle wind / Beckons through the leaves / As autumn colors fall"
I remember that when I finished watching this for the first time, I was sad and intrigued, as a very melancholic scene showed the hilarious, charismatic Greg sacrificing himself for his brother to live. So I was moved by the context and wanted to know how things would end, but the whole dream sequence was so weird and confusing that I felt that, when compared to the others, this episode was not so good.
Many years later, after rewatching the whole thing many times, I think this is the show's most intriguing chapter. Not my favorite, but still worth some recognition. The dream means so much — how Greg feels the need to be a hero, how he ultimately discovers he's the only one capable of saving his brother, and how the innocent, childish sequence seems to hide a much darker nature. The flying heads, the frozen smiles, the evil wind that is easily defeated, and a benevolent queen who seems too powerful, too weak, too good, and too suspect at the same time.
"Dancing in a swirl / Of golden memories / The loveliest lies of all"
The whole show plays with horror elements. Dancing pumpkins, demons, monsters, dark forests, ghosts, and the list goes on. This episode, however, plays with a different kind of horror — the one where innocent things turn wicked. A part of me believes that was the Beast's plan — Greg would be the hardest to conquer, the one who wouldn't lose his hope willingly... Unless it involved saving Wirt. So the creature invaded his dreams, and made up a story to convince Greg that his sacrifice was necessary.
This means Babes in the Wood is an important, intriguing chapter, and whenever I remember this show, I think of some of the scenes presented here. Also, it's an introduction for the enlightening episode that follows, and I assure you what comes next is powerful.
Anyway, I love this show. The entire miniseries is funny and surprising, balancing light and darkness, jokes and scary, weird stuff. Although I reviewed an important episode towards the end, there's a lot I didn't tell you, so don't worry. There's much more to discover going into the Unknown. I recommend you to watch all ten episodes — the whole thing won't last even two hours, plus October is coming, and this is a perfect match for Halloween.
Thanks for reading, and see you soon.