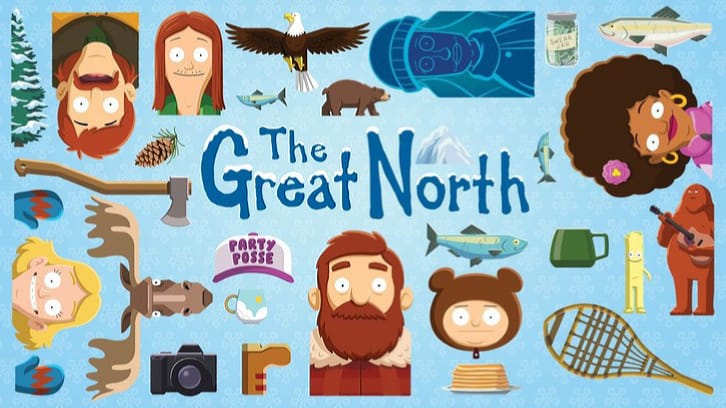 "THE GREAT NORTH" - (8:31-9:00 PM ET/PT) CC-HDTV 720p-Dolby Digital 5.1
LUMBER ZOMBIES EMERGE ON AN ALL-NEW SPOOKY EPISODE OF "THE GREAT NORTH" SUNDAY, OCTOBER 10, ON FOX
The Second of Four All-New Halloween-Themed Episodes Airing Tonight on FOX!
Moon, Judy and Ham try to survive Alaska's darkest and spookiest day of the year. Meanwhile, Wolf and Honeybee attempt to replace Beef's favorite shirt in the all-new "The Yawn of the Dead Adventure [Halloween]" Halloween-themed episode of THE GREAT NORTH airing Sunday, Oct. 10 at 8:31-9:00 PM ET/PT on FOX. (GRN-111) (TV-14 D, L, V)
Voice Cast: Nick Offerman as Beef; Jenny Slate as Judy; Will Forte as Wolf; Paul Rust as Ham; Aparna Nancherla as Moon; Dulce Sloan as Honeybee; Megan Mullally as Alyson and Alanis Morissette as Alanis Morissette.
Guest Cast: Tim Bagley, John Early, John Gemberling, Patti Harrison, David Herman, Charlie Kelly, Martha Kelly, Karen Kilgariff, Paul F. Tompkins, Julio Torres, Ariel Tweto
---