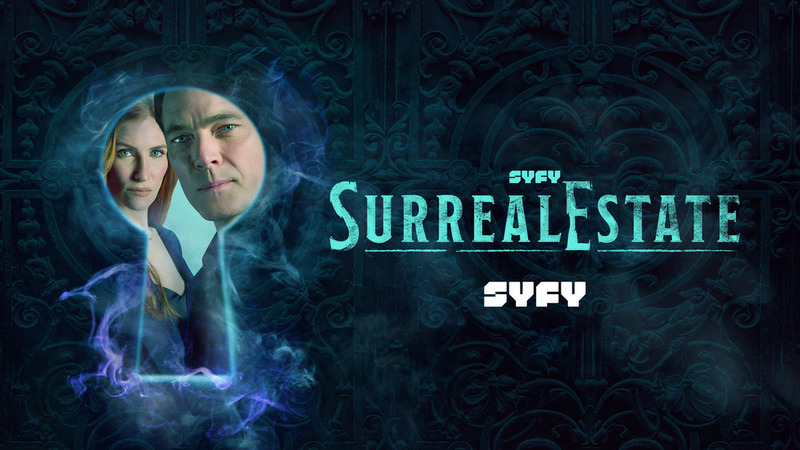 The official press release for the ninth episode of SyFy's hit summer series, SurrealEstate, reads:
Susan works to keep a dream wedding from becoming a nightmare, and the Donovan House strikes back. SOURCE: Syfy
SyFy's SurrealEstate hasn't even finished its first season yet and already they are doing a special wedding episode. Thankfully, none of the main characters are marrying anyone. It's Susan's friend, Priya (Supinder Wraich) who gets the honors with Leon (Romaine Waite)....or will it be her undoing since a menacing force is attempting to come between them? Susan is on a mission to stop whatever is trying to destroy this couple's special date.
Another connextion to Wynnona Earp, Paolo Barzman directs a script by Gillian Müller here.
This time, Susan's gifts are well known to the couple, so she has nothing to hide as she attempts to solve this mystery. Both the Bride and Groom have relatives to might be responsible for trying to keep them apart. Will Susan figure out which one in time? The spirit in question may not be bound to just the property since Priya is menaced outside the premises. You know this means serious business.
The B-story involves Rita subcontracting the remainder of the Roman Agency to clear out the haunted properties. This led to yet another fun montage where many spectres are released.
The supernatural-centric climatic scene is full of TV-budgeted special effects and cinematography that worked better than I felt it should've. Megan also gets out of her own haunted place and into something new and unhexed, but also shares some nice moments with Mama Roma and Gus along the way. Father Phil and August also play important roles in all of this.
Lots of TV wedding clichés are sent up in some amusing (and also obnoxious ways). The cold opening alone was something I've always wanted to see in a horror series.
A lot is set-up for next week's season finale, so don't expect any resolutions yet.
This episode even features a cliffhanger ending I cannot mention anything about. I've already typed too much.