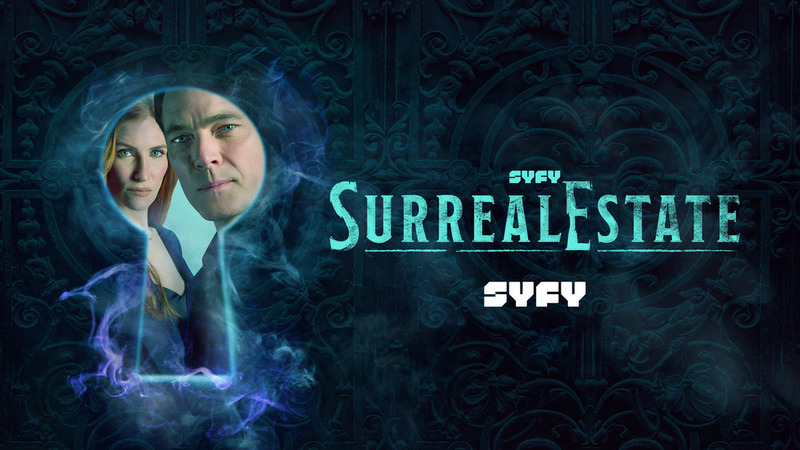 The official press release for the first season finale episode of SyFy's hit summer series, SurrealEstate, reads:
The Donovan House confronts Luke and the team with their deepest losses and greatest regrets. SOURCE: Syfy
Seeing as how I have found SyFy's SurrealEstate to be a promising yet uneven first season, I was concerned how the season finale would go down. I was preparing myself for a massive disappointment considering that the writers have already covered a gamut of horror series clichés and tropes in the scope of only nine episodes. What could they possibly present that would get me to want to view a potential season two (as of this writing, SyFy or CTV have not renewed SurrealEstate).
It would be a grave mistake if they didn't renew the series since I feel the producers saved the deepest and best episode of the season for last here. The episode ends on a poignant note that makes all of the ground work the previous episodes come to a head. I cannot give out specifics since the producers don't want any spoilers published before airing, but I can tell you all that there will be major surprises and twists. Of course, no conclusions are reached since it is clear the producers have a multi-year plan in mind.
This is a story about family, but not all family members have your best interests in mind. Not all characters are who they have appeared to be up until this point as any soap opera has taught us. Every character will be changed and redefined by the end and not always for the better. There are a few conventional action-oriented storylines and really unnecessary Poltergeist reference, but that a minor complaint.
The aggressive purging of loss and longing emotions took me by surprise and left me wanting more. Its use of vulnerability trumps all use of conventional tropes we have seen in previous weeks. The artifice of the early episodes has wilted away and we are finally starting to get somewhere in the real storyline.
I wish I could describe more, but I think it is better if you experience the surprises for yourself. I can guarantee they will give you major feels throughout the weekend and not for the reasons you may assume. As usual, I didn't know what I was getting into when I agreed to cover this new supernatural series, but it seems my gamble has paid off in unexpected ways. Hope you agree and hope we get to see more of where all of this haunted head trip is going.