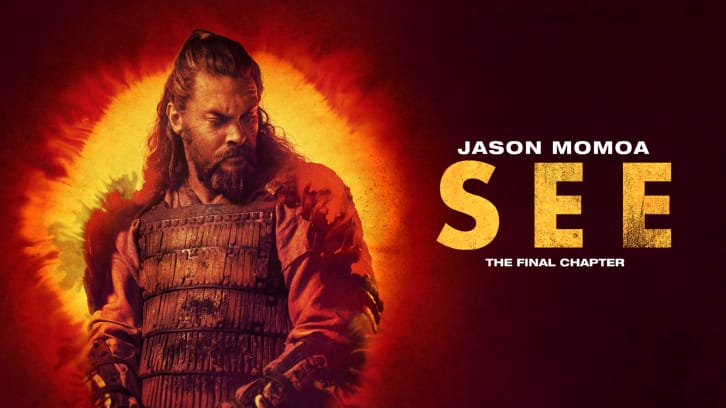 See's fourth episode saw the story shift inward for a less action-packed hour that continued to combine the storylines together one by one.

Kofun and Toad have finally got to Pennsa, which they find entirely deserted – Toad suspects that something is amiss and he finds out that Maghra is getting married, as the past catches up to her at the worst possible time. The reunion between Kofun and Maghra was awkward and fraught with tension, not the least because they're both in different places now. Kofun is lashing out at Maghra in anger for marrying Lord Harlan, and Queen Kane is using the situation to manipulate Kofun onto her side – as cunning as ever, always thinking two steps ahead. Maghra's marriage to Harlan is something that she makes very clear is not out of love, but the spark is there between them still – and everyone can see that. The longer time Baba Voss is out of the picture the more moments they might get together, but when Baba Voss arrives one of them is almost certainly not going to survive – See hasn't been shy in killing its characters this season.

Maghra was not the only character who had to come face to the face with the past this season as Baba Voss, Haniwa, Paris and Tamacti Jun run into a settlement in a satellite farm that brings back traumatised memories for Tamacti. He realises that he might not have the warmest of receptions, and this much needed depth to him does give him the opportunity to wrestle with his past in a way that the show hasn't yet. Him joining up with the main gang has been a breath of fresh air and a welcome change in the dynamic from Season 1 – although, if a character ever had a death-by-redemption-arc storyline written all over them it was him, and Bow-Lion healing Baba Voss was another welcome addition – the return of a good character really gives extra depth to the series.

For an episode that falls at roughly the halfway mark of the season The Witchfinder is probably the closest to a low-key episode of See we're getting, but it feels like the calm before the storm in every sense. I still have an issue with my TV where the combat scenes in the dark out in the open feel almost too darkly lit, and almost impossible to make out at the best of times, but that might just my TV/lighting set-up and not the show's fault. Either way – it feels impossibly grim and a waste of the show's brilliant cinematography.

We do get some brief development with Edo but it's more to push him on a path to war with Pennsa so both parties feel more or less on the same page going into the second half of the season. Both factions will come to blows soon with Baba Voss and the sighted caught in the middle, and Kofun and Maghra not realising that Baba Voss has already rescued Haniwa from Trivantes will only end in tragedy.