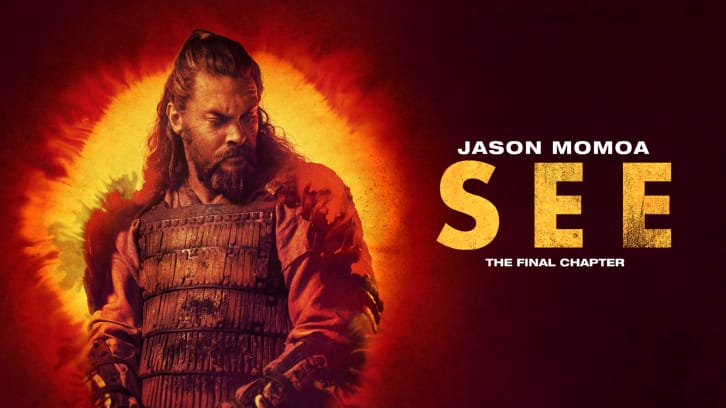 The second episode of See's second season continued the momentum that it had been building with a larger role for Dave Bautista, returning as Baba Voss' estranged brother. Whilst this ticked all the familiar fantasy tropes it was deeply personal for both Voss brothers, Baba and Edo. They both had plenty of moments together that explored their past that resulted in the death of their father, and their attitudes to it now. Baba of course couldn't be kept in prison for long and we got an inevitable showdown between Baba and Edo. It's a battle royal of the best kind that spares no expense in creating a situation where only one can walk away – and us viewers are all the better for it.

A positive return saw See dip into the cliché of Tamacti Jun, alive and well in the jails with him. After a spat and some valid trust issues Tamacti eventually convinces him that Maghra is alive, and the pair build an alliance out of convenience. How many times have we seen the bad guy of the previous film/season team up with the leads in the new season? Just because it's repetitive and almost everything about what happened in Forever has been told before, doesn't stop it being any less rewarding – the action scenes where we watched Tamacti and Baba escape with Wren and Haniwa was fascinating, showcasing once more the sheer versatility of the fight choreography. There's a clear difference between how Tamacti and Baba fight, different again from how the sighted fight. Haniwa's skill with the bow and arrow is second to none in this world, and she can add an extra arsenal to the groups' skillset.

Haniwa develops a shared connection and we get a new pairing – Wren (Eden Epstein) takes her to an apartment that has somehow survived from the past because those without sight can't find their way up there. The two share a rushed but believable connection that sees Wren switch sides, releasing Tamacti and Baba to save the day. I will say that Wren living in an untouched apartment in a dystopian wasteland kind of did stretch credibility a bit – not only because the same thing kind of happened on MTV's The Shannara Chronicles a few years ago, but also, it's another appearance for Alice in Wonderland. Seems Haniwa shares the same reading tastes as Star Trek: Discovery's Michael Burnham. Maybe Lewis Carroll books are just built for surviving the apocalypse?

I will be lying if I didn't say that everything outside of the Voss family is boring me. It doesn't help as to just how good Dave Bautista and Jason Momoa are whenever they're on the same screen together, which thankfully, is often in this episode, that everything kind of falls by the wayside in comparison. But regardless: Cora and Boots are dead, who joined Queen Kane with the Queen eventually getting pregnant. Her complete turnaround on those with visions no longer being hunted because reasons was immediately met with a hostile response from those without sight, and now Kane has killed Cora and Boots, covering up the fact that her baby is now lost, ensuring that her secret remains hidden.

Not to keep our old villains out of the loop as well, we also learn that Jerlamarel's still alive – but without his sight after having his eyes clawed out. Now he's got to live with the knowledge that he's no longer chosen, and coming from someone who spent his whole life trying to build a sighted utopia on the surface (whilst selling children to Edo Voss in reality), and now he's got to make a path for himself now.

That's it until next Friday! See continues to, flaws and all, find a way to be incredibly addictive. The sheer brutality of this show is unmatched at this point, it's very dark, hostile and keeps you on edge from start to finish. I'm really impressed by everyone's commitment to giving this their absolute all in this show – none of the cast back down. Bautista and Momoa in particular are excellent. And I can't wait to watch more.