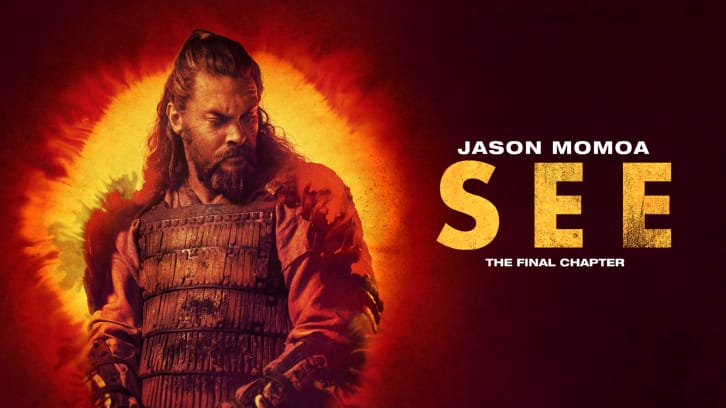 The third episode of See saw the completion of the reversal of roles from its sighted protagonists – from hunted to hunter; Haniwa has been freed from her prison with the aid of an insider and now, with Baba Voss and Tamacti Jun, is teaming up to rescue the now-kidnapped Kofun, who's leading a trail of clues that only Haniwa can follow. Making the trek through the beautiful but desolate wilderness is no mean feat (once again, the production values on this show are insane), as frequent opponents run into their way. It was a shame that Wren didn't make the journey out of Edo's headquarters with them, but she was bound to him. However; Wren's days as Edo's confidant may be numbered, as Edo is running down the list of people who he thinks could have contributed to the escape of his brother and at one point Wren's name is going to come up.

The Compass was quite an intriguing episode, a considerably calmer one after the action-packed first two that were penned by Jonathan Tropper and Stephen Tolkin respectively. Here Shelley Meals steps into the writing duty – and Meals brings her fantasy experience to the table with teleplay credits on an episode of Netflix's fun YA series Shadow and Bone, so she's having a great 2021. The character bond on the run has echoes of that – but thankfully See keeps its sensibilities about it in an episode that keeps its storyline fairly close tightly paced. The group known as The Compass are introduced – mapmakers who are able to use their ability to design maps to their advantage to put a cliff where their secret base is, and they've been looking for members of the sighted all their lives, but Haniwa is the first one that they've found.

Meanwhile, Kofun's captors come to a falling out – and Kofun is saved after a brutal, bloody fight in the darkness. It might just have been my television but this fight in particular came across as a bit too darkly lit and grey for me, a rare blind spot in a show that has mostly been excellent with its mood lighting. But either way – Kofun now has a willing protector, who he's quick to remind – always has a choice.

Edo's confrontation with Jerlamarel proved to be a rather unpredictable end to the episode especially as I was expecting him looking for a way to regain his sight to be a prominent storyline in Series 2. See quickly changed my expectations as Edo, deciding that he had no use for him anymore and was tired of Jerlamarel's arrogance, offed him in a spectacularly shocking way that ended the episode on a brutal note befitting of one such as Edo's status so far. Although he's had his leadership questioned especially in this episode, See pulled out all the strings to remind us what Edo is capable of in a ruthless way. Now the contents and knowledge of Jerlamarel's library are his. I wonder if there are any maps of the area that weren't drafted by The Compass in there? And now Jerlamarel's son hates Edo… maybe there's more to come from him as a possible revenge story, too?

See may have Edo nursing his wounded pride in the wake of Baba Voss' escape, but it won't be long before we get a round two between Edo and Baba. Jason Momoa and Dave Bautista are two giants of the screen – and another showdown is almost inevitable. It still feels like we're in set-up mode here, but then again, it is only episode three, and this is about where the show kicked into second gear the first time around. As far as I'm concerned, this Friday can't come quickly enough.