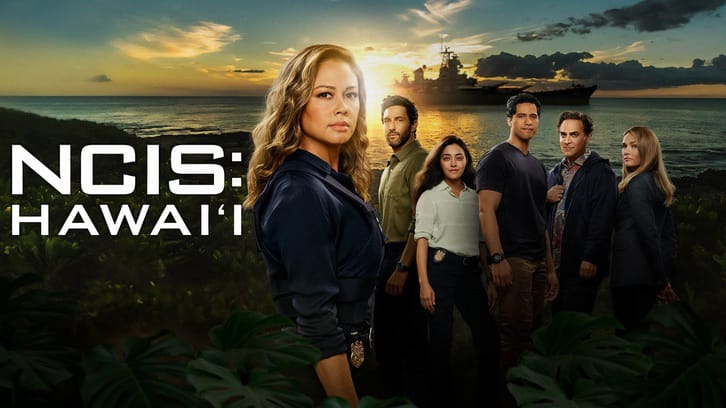 1.1- "Pilot"
Written by Matt Bosack, Jan Nash and Christopher Silber
Directed by Michael Zinberg
Reviewed by KathM
Eh, it's okay.
I just wasn't feeling the special. What I watched was an okay police procedural, the kind I'll watch if nothing else is on and need to tune out.
Here's our NCIS team!:
Kai - Former Marine and CID agent who transferred to Hawai'i due to his father's illness. Has a chip on his shoulder; it is very large. Daddy issues related to his dead mother. Hasn't let former friends or girlfriend know he's back on the island. Not necessarily a team player. Most realized character at this point;
Ernie - Tech guy. Alternately creepy and kind of endearing;
Jesse - Cute agent who does a lot of conservation work. Tennant's second-in-command;
Lucy - Probie light. Has been working with Tennant for about a year. Can read upside down because of her internship in D.C. I have a friend who interned for a Congresswoman in college and learned to do the same thing.
Non-NCIS characters:
Capt. Joe Milius - Navy officer which I think may eventually end up a romantic possibility for Tennant.
DIA Agent Whistler - DIA Liaison to NCIS. On-again, off-again love interest of Lucy.
Julie Tennant - Tennant's elementary-school-age daughter. Plays soccer and it looks like she's going to be the "good kid".
Alex Tennant - Tennant's teenacge son. Takes over at home when Mom is on duty, setting him up to be the "problematic" kid.
I have said since Lachey was cast in the role that she wasn't a good fit for the role and I was right. I think that there's too many people for her to be: hard-ass Tennant (to the military and DIA); somewhat distant Tennant (to her team); Mom Tennant (to her kids. I like this one more because she's less wooden and it seems as though she's read the script). I'm not sure she can carry the role, but maybe she'll grow into it.
The storyline was pretty procedural typical: there was a secret Navy plane that crashed and killed the pilot, who was being poisoned. The pilot had called NCIS, but hasn't met with anyone so Tennant has no idea what he wanted. There is a girlfriend who wasn't what she seemed, some espionage using cocktail waitresses to get information from the pilots, the usual. I could have seen this episode in almost any procedural.
Kai is the very best thing about the series for me at this point; you could build an entire show around him. He plays a Hawaiian who is actually part of the community instead of the writers giving the character some lip service. I was impressed by his acting, it seems more natural than the others ("Look! We're trying to give you a look at our backstory.").
I have watched NCIS (the most), NCIS: Los Angeles, NCIS: New Orleans (couldn't get past Scott Bakula's accent), JAG (loved. Still watch reruns, Hawai'i 50, as well as some others off and on.The story would only need some modification to fit into any of these shows. I'm hoping that Tennant grows into her role and that the closeness the team is trying to create (the dinner at the end feels incongruous) feels more genuine. I'll see what happens.