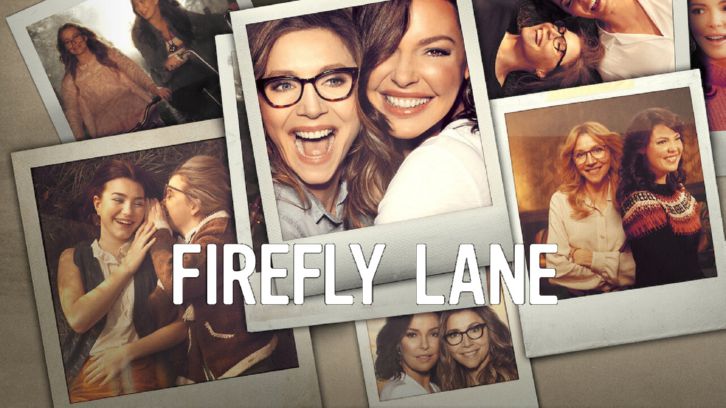 Netflix's Firefly Lane, headlined by Katherine Heigl and Sarah Chalke, has set four major cast additions for the upcoming second season. Ignacio Serricchio (Lost In Space) has joined as a new series regular. Greg Germann, coming off his four-year stint on Grey's Anatomy, has been tapped as a recurring alongside India de Beaufort (Zoey's Extraordinary Playlist) as well as The White Lotus breakout Jolene Purdy.
Argentinian-born Serricchio plays Danny Diaz. Danny is a cocky sportscaster turned reporter who has crackling chemistry with Tully (Heigl). He's brash, ambitious, and sexy. Danny and Tully continually trade barbs, but beneath his smug façade lies real vulnerability and passion.
Germann plays Benedict Binswanger. The scion of an influential logging family, Benedict parlays his success in business into a run for Governor of Washington state in the 1980s. His outward confidence belies a deep concern for both his own and his family's reputations—and he is determined to preserve the Binswanger legacy by making sure a long-held secret stays buried.
De Beaufort plays Charlotte. As we meet Charlotte in 1985 Seattle, she's a quiet and reserved aspiring journalist with a hopeless crush on Johnny Ryan (Ben Lawson). But over the years she grows into a world-renowned, confident and sophisticated reporter- a woman who knows what she wants, and isn't afraid to go after it.
Purdy plays Justine Jordan, a sunny, upbeat talent agent with a knack for keeping a positive demeanor even when delivering devastating news. She's always got a plan, and is ready to execute it. An up and coming power player in the world of entertainment. Justine Jordan is no nonsense but always charming, the kind of person everyone wants in their corner — including Tully Hart (Heigl).
---