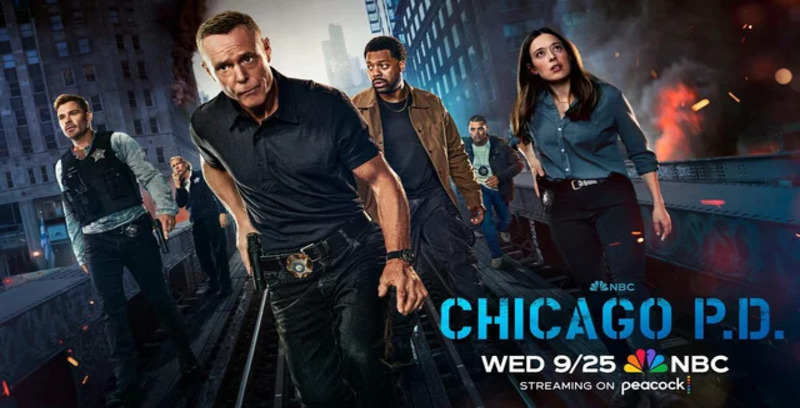 Welcome back from summer hiatus, PD fans! We're heading into our Season 9 premiere only four days from today and it cannot come soon enough. The range of emotion I already feel is simply too much to experience alone! Luckily, I do have some teasers to share about what you can expect when we pick things up in "Closure".
Now I'm confident that there's not a single one of you who has forgotten where we left off, so I'll make this quick. Kim's life was hanging by a thread after being kidnapped and shot by some very dangerous criminals. Voight was, unsurprisingly, doing Voight things. Hailey tried her best to stop him but was implicated when Voight got into a scuffle over his gun and she was forced to take a deadly shot. Upstead left us with an unanswered proposal to think about for four months. Voight burned and buried Roy's body. And everyone in the fandom was on edge. Whatever the polar opposite of smooth sailing is, that was our finale.
Season 9 opens only a beat after we went dark in the spring finale so rest-assured there's no time missed. And much like me, you'll quickly find yourself carried right back into the storm of emotion and intensity we experienced in May. But it also wouldn't be PD if they didn't turn the dial up on that a bit. So prepare yourselves, friends! The skies are not clear yet.
The aftermath of the finale has a few characters dealing with things better than others. One in particular was a really welcome surprise considering their past. A couple of other characters are having a much more difficult time. But it was one specific character's interactions with another that left me feeling pretty unsettled for most of the hour. And it was obvious I was not alone in that feeling.
You will find the stage has, without a doubt, been set for the season. On several fronts. Whether that means good things or bad things is a conversation for Wednesday after the credits roll. To think this is only episode one has me really thrilled with a healthy dose of unease. I'm leaving a few more teasers below, but I can't wait for all of you to see this episode!
Teaser Tidbits
*The final scene. Do not miss it. That is all.
*At one point in the episode, someone's instincts kick in and the choices that are made in that moment really speak volumes.
*There was a line that immediately after hearing it, I responded, "WE KNOW!"
Quote Teasers
"I can make that happen."
"All due respect, that's a bad idea."
"She's my best friend."
"Maybe they can help."
"Slow down."
"So, you will talk to me."
Let me know in the comments below all of your predictions for Closure! And make sure to tune in to the Season 9 premiere of Chicago PD airing this Wednesday, September 22nd at 10/9 on NBC.