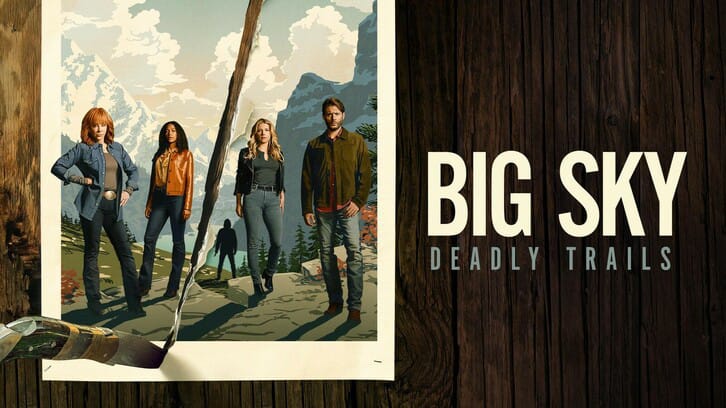 ABC will welcome Vinny Chhibber (Animal Kingdom, The Red Line), Romy Rosemont (Beyond, A Million Little Things), Patrick Gallagher (Joe Pickett, Twilight Zone) and more to Season 2 of Big Sky as recurring. Ryan O'Nan (Fargo, Ray Donovan), Michael Malarkey (The Vampire Diaries, The Oath) and David Meunier (Helstrom, Justified) will also recur opposite returning leads Kylie Bunbury and Katheryn Winnick.
Chhibber
will play Jab, an outsider who has his sights set on Helena after a local crew of drug dealers threatens to break ties with his family as their supplier.
Rosemont
will appear as Agatha, who co-runs an animal rehabilitation ranch in rural Montana.
Gallagher
returns as Sheriff Tubb, an honorable face of the "old guard" who has built an earnest career of law enforcement in Montana.
O'Nan
plays Donno, a bodyguard with ties to a notorious crime family. Though a menacing killer of few words, he's also his boss's subservient, frequently berated underling.
Malarkey
takes on Deputy Harvey, a pompous, self-assured cop who—despite preaching respect for the law—sells his loyalty to the highest bidder.
Meunier
is Dietrich, the leader of a local crew of drug dealers who will go to war with their suppliers when a large shipment they paid for never turns up.
---