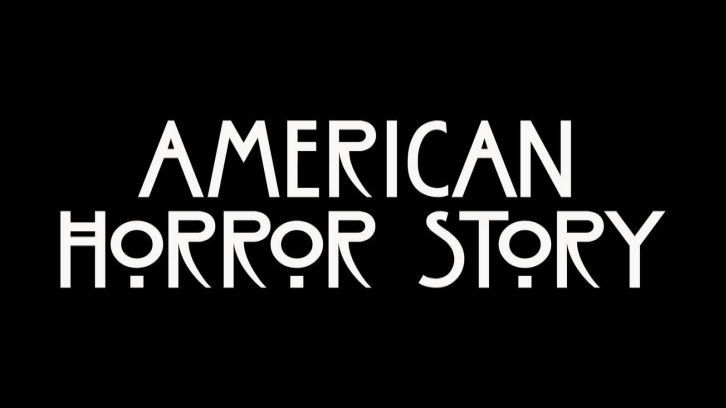 SPOILERS AHEAD!
Gaslight
The fifth episode of Red Tide is fantastic. There are problems, such as Doris' transformation being too quick, but they can be ignored easily. I feel like all the actors deliver phenomenal performances, and they overcome any incoherence that could spoil the experience. Also, there's artistic beauty in it, especially in TB Karen's last scene, so kudos to the crew behind its production.
It's a long episode, but the story is simple. After giving birth, Doris is taking some time to rest. However, soon she realizes that something is wrong: her family is still in Provincetown, she is having weird dreams, her husband seems to be lying all the time, and, of course, her daughter is trying to eat the baby.
Alma, Ursula, and Harry emotionally manipulate Doris during the whole episode. She's scared, fragile, confused, but she knows something is wrong, and eventually, she discovers it all: the black pills, the killed people, the secrets. That's when Doris becomes a threat Alma and Ursula can't ignore. So they put into practice their plan, with Alma manipulating Doris to take the pill and meet her tragic fate as a pale person.
The whole situation is tragic in so many ways. Three moments left me breathless: when pale Doris almost kills her child; then, she is locked by Harry and he delivers an infuriating monologue; finally, she is kicked out of her house, betrayed by her own family. I was breathless because of the sadness, but also because of the anger. Everything about this plot is supposed to enrage the viewer, and I felt this way the whole episode.
There's another memorable plot in this episode led by Karen and Mickey. It starts with Belle Noir ordering Karen to steal the Gardner's baby, planning to eat him. But Karen can't do it anymore, so she requests Mickey's help to save the baby. Their plan fails after pale Doris intercepts them. When Karen leaves the house, pale people start surrounding her, and Mickey offers his friend a black pill, saying that if she doesn't take it, he'll leave her to die. First, Karen refuses; then, Mickey abandons her. Desperate to survive, she takes it at the last second.
Karen doesn't accept her new reality, though. The idea of killing people to create art, the person who Mickey became, the things he did to her, all terrifies, saddens, and enrages Karen. Then, she takes her friend to the beach, kills him, paints her magnum opus, and kills herself while walking into the sea.
Everything about Sarah Paulson and Macaulay Culkin is touching in Gaslight. They deliver so many beautiful, powerful moments, especially in their last scene together, one of my favorite in the entire AHS franchise. Also, Lily Rabe's acting remains wonderful, supported by equally strong partners — especially Ryan Kiera Armstrong as the nefarious Alma.
Gaslight is Red Tide at its best: shocking, enraging, beautiful, tragic, and painful. Unfortunately, however, this first part doesn't end here.
Winter Kills
By itself, the sixth chapter is good. It provides much-needed answers and brings an unexpected ending to the characters. But there's a problem: it suddenly ignores many things the first five episodes established.
Think about the last season, AHS: 1984. You may like it or not, but from the beginning, it was established as a campy, bloody, over-the-top season. Exaggerated until the end, some things felt like a parody, and other stuff didn't work at all, but that was the intention, and the season remained faithful to it. However, Red Tide started with a different proposal. It had something to say about art, industry, talent, and the lack of it. It was also serious, contained, dark, developing only a few characters and giving an intimate tone to the plots. Anyway, it was all of that until Winter Kills.
This finale ended
Red Tide
with a campy, over-the-top, and sometimes nonsense parody. Again, I don't think it was a bad episode. It was funny and creative sometimes, weird and foolish for most of it. If this part were supposed to be like
1984
, I'd be satisfied. But it wasn't supposed to be like that, which means this finale is not as good as it could be.
The plot starts simple. Ursula, Harry, and Alma's actions are calling too much attention. They need to die. Belle and Austin try to kill them, but Ursula and the Chemist find a way to manipulate the pale people to murder the duo first. After Harry says he wants to get rid of the pills and start a new life, Alma kills him as well.
Ursula, Alma, and the Chemist go to Los Angeles with Eli, the Gardner's baby. The Chemist focus on justice by giving the pills to racist people. Alma aims to join an orchestra. Ursula gives the magic beans to every writer she finds, which starts an apocalypse. The Chemist runs to another city with Eli. The end.
The episode recognizes its absurdity. It starts with the P-town city council stating why the locals accept the black pills and the pale people; it's also there when Ursula gives a speech to pale creatures, who understand what she's saying and take the magic new pill. And when Alma kills a grown man in a place full of adults, moves the corpse downstairs, cleans herself, and no one sees. Finally, Ursula's final monologue, when she explains why she felt like starting the apocalypse was better than safely continue her scheme. Without destroying the entire industry (and possibly the world,) she would continue making money, but now everything is possible, and she prefers it this way.
It's a satirical episode, in the end. There's irony all over it, especially in the parts about talent, success, fame, and money. Still, it's underwhelming and disappointing that after Gaslight, an episode that left me thrilled, disturbed, and breathless, this was the chosen path.
Anyway, what do you think? Did you enjoy the finale? Are you anxious about Death Valley? Leave a comment if you feel the need to talk about all that happened in Gaslight and Winter Kills.
Thanks for reading, and see you soon.