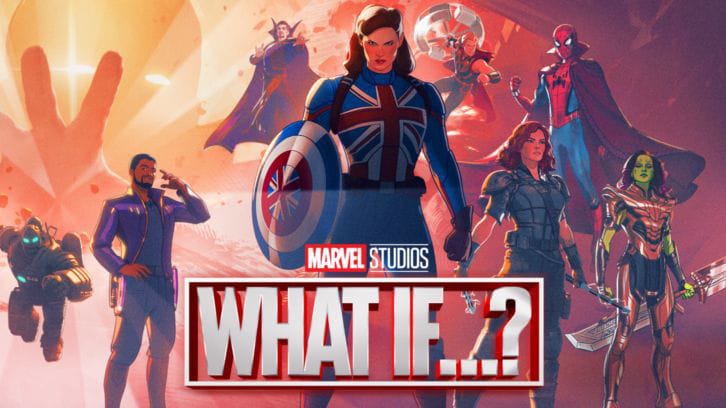 SPOILERS AHEAD!
Okay, this week's episode of "What If...?" is one of my favorite things in the entire MCU, as it questions what would happen if T'Challa became a Star-Lord. The answers couldn't be better, I promise.
There are many good things here: the pace, surprising moments, unexpected takes on well-known characters, and entertaining interactions.
The story starts with T'Challa ready to rob the orb with the Power Stone, just like Peter Quill in Guardians of the Galaxy. Then, Korath arrives, as we've seen before. But unlike the original scene, Korath is a fan! Here, the Star-Lord is a celebrity around the galaxy, with good fighting skills and charismatic speeches! Korath is so excited about meeting his idol that he ends up joining the Ravagers (after losing a fight against T'Challa).
That is just the beginning. Nebula plans to steal the Embers of Genesis from the Collector, and she seeks help from the Ravagers to do so. It is a heist story — and a wonderful one!
First, I liked that they managed to make me care about characters I haven't before. It was the first time I paid attention to Korath: I enjoyed his scenes, laughed, rooted for him, and now I remember his name. One of this week's highlights.
Taneleer Tivan/The Collector is a similar case. He didn't make an impression on me before, but here he's so interesting as the greedy, solid antagonist. Taneleer has grown on me, and I can't wait to rewatch the first Guardians of the Galaxy to see him in a new light. Also, the Collector's servant Carina takes part in how the episode ends, and I had to google who she was because I didn't remember her. There's a subtle connection between Carina's destiny in canon and here, this time with a happy ending for her.
It's impossible to talk about this episode without discussing another impressive highlight: the redeemed version of Thanos. Everything about it surprised me, from how he abandoned his obsessive journey and joined the Ravagers to how his relationship with Nebula has turned healthy. Speaking of Nebula, she's so incredible here! I liked the sparks between her and T'Challa. I feel they would be good together.
Gamora wasn't mentioned, from what I remember. Any theories? It has something to do with T'Challa bringing Thanos to the light side, I think. Thanos probably didn't destroy her planet and didn't take her. Then, she should be living happily somewhere, just like Drax (his cameo was cute and sweet, by the way).
Speaking of cameos/featurings, we got so many! And they are all good. Howard the Duck was hilarious, but we also got to see Proxima Midnight, Ebony Maw, Taserface, Kraglin, and T'Chaka one more time. I loved it.
I saved the best for last. T'Challa is the greatest hero, charismatic, funny, honest. I would love to see more of his Star-Lord in the future, but if this is the last we see of him, it was a fantastic farewell. The tribute in the ending made me emotional, by the way. It left me crying a little.
Finally, I loved the animation style, and I caught myself mesmerized in so many moments! The planets, the galaxies, the embers growing are some of the many beautiful scenes that impressed me. For me, this episode was perfect, both as an emotional tribute and a charming story.
And you, what did you think of this episode? Are you excited about the next one? Thanks for reading, and see you soon.