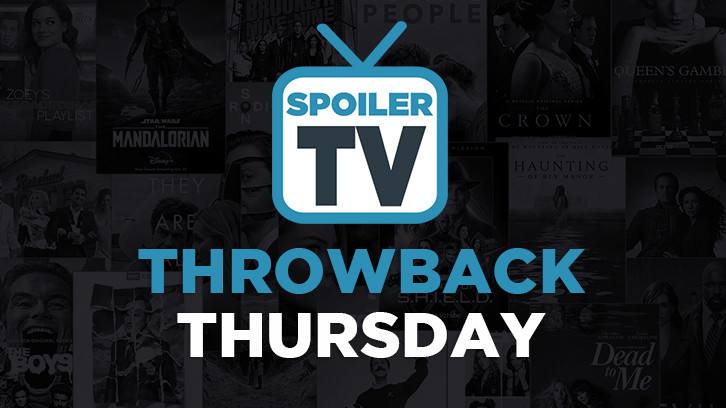 Throwback Thursday is a weekly article in which we look back at our favorite TV episodes from the past.
Chuck,
from creators Josh Schwartz and Chris Fedak tapped into all the right elements in its pilot episode,
Chuck vs. The Intersect
to make in an instant fan favorite for a much-desired younger audience. The premise for the pilot was unique, focusing on how Buy More Nerd Herd supervisor and down on his luck every-guy Chuck Bartowski (Zachary Levi) had a top-secret government database loaded into his brain, thus thrusting him and his oddball friends and co-workers into the espionage world with his National Security Administration and CIA handlers. The talented writers make it nearly impossible to not root for this reluctant spy by having Chuck help Sarah and Casey disarm a deadly bomb by downloading the computer virus of a Russian porn star to stop the bomb's computer detonator count-down.
Rewatching the pilot it is easy to pick out the elements that fans connected with right away. This
Throwback Thursday
article examines which of those elements made
Chuck
such a special show, one that holds up today and begs for at least one more movie length episode to wrap up the wonderful five seasons it gave to devoted fans.
The Cast
Shazam!
Zachary Levi was the perfect choice to play Chuck. He had that affable, nerdy, good-guy charm and likeability that made the viewers root for him to succeed and eventually get the girl. The girl in this situation was CIA Operative Sarah Walker, played by the
Handmaid's Tale
's Serena, the Emmy nominated Yvonne Strahovski in one of her first American TV roles. She gave Sarah the perfect balance of hardened CIA agent with lethal skills, a heart of gold, and a soft spot for Chuck. There was no one better to play Sarah's NSA counterpart John Casey than Adam Baldwin, gruff, uncompromising with a surprising side to him. While these three were the centerpieces of the show, the pilot introduced fans to a stellar collection of supporting players, including Sarah Lancaster as Elly Bartowksi, Chuck's understanding, doctor sister; Ryan McPartlin as her live in doctor boyfriend dubbed Captain Awesome by Chuck; Joshua Gomez as Morgan Grimes, Chuck's gamer best friend and coworker; Vik Sahay and Scott Krinsky as Chuck's bizarre Nerd Herd co-workers and wanna be rock-stars; and Mark Christopher Lawrence as Big Mike, Chuck's Buy More boss. The pilot also introduced us to Julia Ling as Anna Wu, the female brains of the Nerd Herd and C.S. Lee as Chuck's Buy More nemesis Harry Tang; and Matt Bomer as Chuck's college nemesis (and the person responsible for him getting the intersect) Bryce Larkin.
The Music
Chuck
's theme song, an abbreviated instrumental version of Cake's
Short Skirt, Long Jacket
became a popular download.
The Catchphrase
The Chemistry
The Action
Chuck
stood out as well as one of the most intricate action-oriented shows on network television. To stake that claim in
Chuck vs. The Intersect
the producers turned to noted music video and Drew Barrymore's
Charlie's Angels
movie director McG to helm the pilot. He was expert at the quiet moments, but the elaborate action sequences like Sarah and Chuck's escape from Casey and the NSA through the streets in the Nerd Herd Mobile, and Bryce Larkin's elaborate opening escape parkour-filled sequence made the episode stand out.
Chuck
fans rewatching the pilot is a fun way to remember why you love the show and perhaps engage in a binge watch of all five seasons. For someone who has never seen the show and is looking for something different to watch,
Chuck vs. The Intersect
is the perfect introduction to this delightful, exciting, and yes heart-warming show. It is almost guaranteed that whether you watch just the pilot or binge all five seasons, you'll want to see more.
How do you feel about this iconic
Throwback Thursday
episode of
Chuck>? Leave your thoughts and comments below.