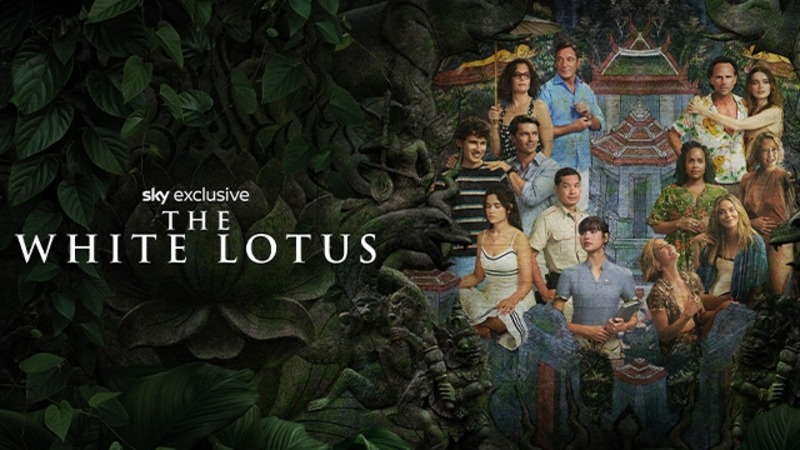 Following the recent, excellent news that The White Lotus has been renewed for a second season, in this season finale we may be saying goodbye to the current characters (some more permanently than others), but not to the show. I, for one, am glad, because despite some of these characters being somewhat asshole-ish (again, some more than others), it made for very entertaining TV and some performances will likely stay in the anals (ha) for years to come. Special mention to Jennifer Coolidge's wild pronunciation of the word "chaise", which might just be my favorite TV moment of the year, as well as the show's score, which feels unmatched in its addictiveness and almost became a character in its own right.

While some White Lotus guests seemed to have made absolutely zero progression (and sometimes even went backwards, hi Rachel!), thankfully this wasn't the case for everyone. The Mossbachers (sans Paula), despite overwhelming odds and pretty dire initial rapports, seem to not only have strengthened their marriage and parent/children relationships, but Quinn transformed from a withdrawn teen to a passionate young man who doesn't quite adhere to his family's way of life anymore, all over the span of a week.
While it didn't seem likely that Nicole and Mark were going to calmly go along with Quinn's new plan of following his rowing friends, the completely surreal conversation about his phone truly proved that however better their marriage is, Nicole and Mark had not changed at all but were at least united in their refusal to let their 16 year old son quit school and life as he knew it.
The White Lotus
in Armond's stead.
Armond's week was not getting better after the multiple snafus with various guests, and he finally received a call from higher up that let him know in no uncertain terms that he was, effectively, fired starting the very next day. Armond already wasn't in the stablest of moods, but this really pushed him over the edge (understandably). Unfortunately, his ire at the guests turned into a very personal vendetta against the worst of them all: Shane. Somehow, I wish that suitcase scene were not branded in my mind and hopefully in good time, I'll be able to forget about it, but it did lead to him being stuck in the Patton suite, with a suspicious Shane. Earlier in the episode, Shane had been wondering how best to defend himself against random attackers like Kai, and figured the giant pineapple knife was a safe bet. Which is how a trespassing and property degrading Armond found himself stabbed, and then dead, in some kind of jacuzzi. Not the best way to go, but very appropriate for this show.
All in all, a pretty satisfying finale and overall, a great little show that became the sensation of the summer, with hilarious moments and fantastic acting. What did you guys think? Did you expect the death reveal and the conclusions for all the characters? Are you glad the show's already been renewed? Any fancasting already happening? As usual, sound off in the comments!