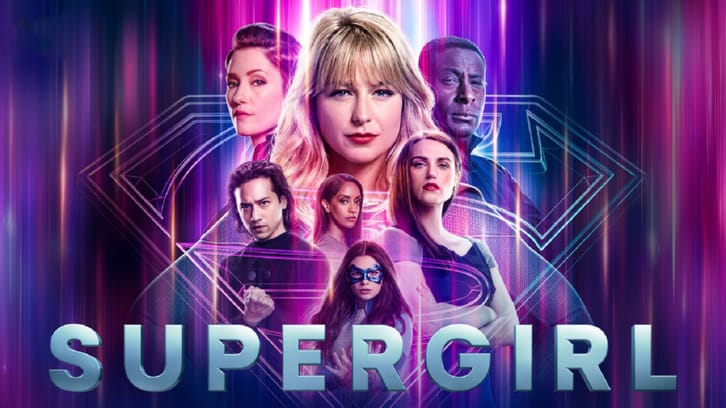 Kicking off my first assignment as the new full-time Supergirl reviewer for Spoiler TV with a short series of articles to refresh everyone's memory as to what has happened so far in season 6 prior to the show's midseason premiere on Tuesday, August 24.

Supergirl
's final season,
Fear Knot
, brings Supergirl's torment inside the Phantom Zone to an end. However, before her friends and family can rescue her, they will have to battle their own internal demons brought to life by the Phantoms. Following Chyler Leigh (Alex)'s strong directorial debut of
Prom, Again!
, fellow cast member David Harewood (J'onn J'onzz) directed this powerful, at times darker
Groundhog Day
-like outing that gave each character an effective turn in the spotlight. In terms of getting from point a to point b - this was a tidy episode featuring a neat effect of turning the Tower into J'onn's spaceship -as the episode went from mission prep to fear visions caused by the Phantoms, and, finally, to rescuing Kara. Overall, the character interactions and plot made sense -and it was exciting when it needed to be. It was an example of an ensemble episode that gave everyone equal time, with big moments for each character, while keeping to the same core purpose. The episode further highlights how the more focused storytelling benefits the cast and their characters and sets up future storylines including a return of Nyxly who hitchhikes on top of the ship as it escapes from the Phantom Zone.
The Abyss
. The scene was indicative of the whole "the show isn't quite sure who Lena is supposed to be now" dilemma. Her fears seemingly focus on Lena's longing for her biological family, who have rarely been mentioned during the show. While it's too soon in the season to be sure what the writers have planned for Lena, she has been reduced to a lowkey supporting character who provides tech help very quickly.
Fear Knot
would be complete with mentioning the long awaited, albeit brief reunion of the Danvers Sisters in the final moments of the episode. Fans have waited six long episodes for this special reunion and although director David Harewood has said on Twitter, they did film a "Space Family" group hug, he cut it because the moment was supposed to be about the sisters. Although the moment Kara and her father fly up to the rescue ship and Kara rushes into Alex's waiting arms was less than 10 seconds in length, it was nonetheless the strongest and most emotional moment of the episode. That moment was made even more special by
an interview with Chyler Leigh
that was published the night it aired, in which she said that not only was that the first season 6 scene she had filmed with Melissa Benoist, but it was also the first time they had physically seen one another since going back to work. The emotional impact of their reunion as characters, as actresses, and as friends is, of course, a testament to how the Danvers Sisters, as the heart, soul, and foundation of Supergirl, remain the show's constant guiding star.
Supergirl
's sixth and final season have demonstrated that the show focusing on its main character is unsurprisingly the best choice it could make. Better late than never.
The CW's
Supergirl
returns tonight (Tuesday, August 24) 9pm Eastern/8pm Central with the aptly entitled episode
Welcome Back, Kara
. Watch for my review of this highly anticipated episode in the days following its airing. What are your thoughts on this first group of episodes of season 6 of
Supergirl
? Share them in the comments below.