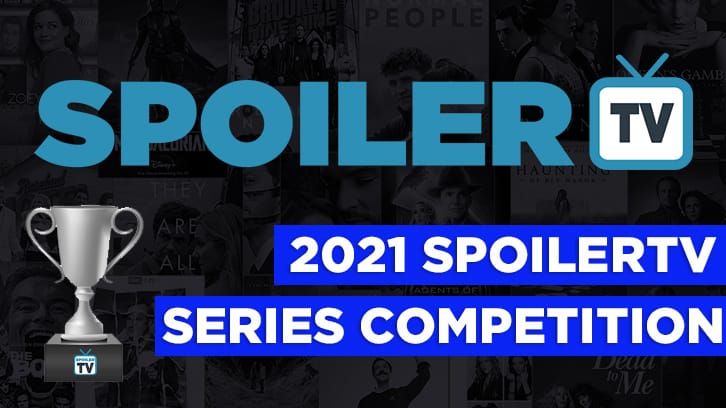 Now over halfway through the first round, we still see most shows with a comfortable lead over their competition. Round 1C had our least amount of votes so far with only the Grey's Anatomy vs. Killing Eve poll close percentage wise, but the number of votes was much closer for most polls. Loki vs Once Upon a Time had around a 30 vote difference while Grey's vs Killing Eve was a mere 9 votes. Wow! That was close! Moving on will be Loki, Buffy the Vampire Slayer, Lucifer, Smallville, Person of Interest, and Grey's Anatomy. Today sees a whopping 6 new shows enter the championship and a return of Orphan Black. Way to go, fans! Best of luck to everyone.
Over in the prediction contest, our leader is still Cloisscherzy with 19 points. I have snuck in with 18 points, and Elvis and Cyn Kin are tied with 17. Way to go, guys! Brackets can be found below the polls and will automatically update once the results are entered into Challonge. Happy voting!
1) Two shows will go into battle in a poll for about 24 hours. The leading show will win the battle and progress to the next round. End times for all rounds are in Central Standard Time (CST) and will be posted above the polls.
2)

One vote per person per poll.
3) Vote for your favorite and spread the word with friends and fans.
4) Comments make things more fun so tell us how you voted in the comments below or just talk TV.
5) Have fun. This is a friendly competition that won't change the status on any show. Don't take it too seriously.
New to the Competition
: BoJack Horseman, Manifest, SWAT, Ted Lasso, WandaVision, Young Sheldon
Back After a Gap
: Orphan Black (2019)
Returning from Last Year
: Fringe, Game of Thrones, NCIS, Schitt's Creek, Supernatural
1. Along with round 1A, this section of the polls has the most new shows and is evenly split between new and returning.
2. I believe that BoJack Horseman is only the second ever animated show to make it into the Favorite Show Championship. The Simpsons were in the very first contest in 2010, but no other animated show has been in for a decade.
3. Both Fringe and Supernatural have been in the contest since the beginning, the pinnacle being an epic, historic showdown in 2011 for the championship that led to a whopping 22,000 votes. This is the showdown that led to the final polls lasting 48 hours instead of 24 hours.
Polls close around noon CST on Thursday, August 5.