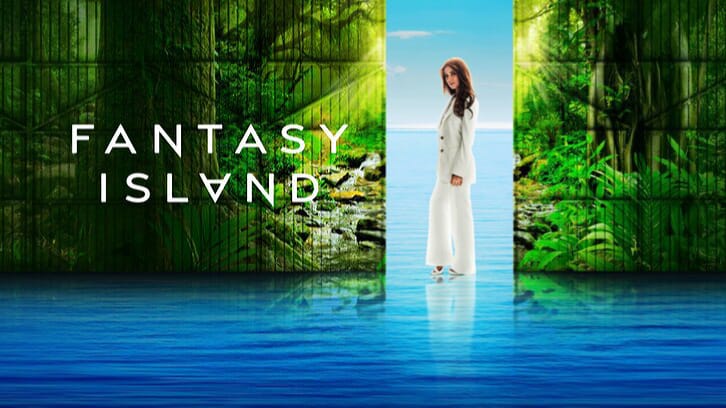 This week's episode was only okay for me. The most interesting part of this episode was getting to learn a bit more about Ms. Roarke.

It was interesting seeing Elena completely panicked at the mere idea of bonding with Ruby. Has she ever had friends or is this a reaction to the loss of her fiancé?

Yes, Elena was once engaged. I don't think the truth behind Elena's vague response to Ruby's question is going to be as simple as Elena having to decide between James and The Island. It just feels like there's a lot more to that story.

One of the reasons I don't think it's that simple is that this is a family business. A family business can only continue for generations if for there are generations. So marriage and children must be a possibility available to Elena and her family.

I was a pleasantly surprised to find Elena was cooking dinner herself.



Guests: Daphne & Zev
Fantasy: To have the ultimate adventure.

This fantasy reinforced the idea that The Island is a therapist's couch with a twist. My personal subtitle for their ultimate adventure is "Extreme Therapy."

The episode basically took the couple's therapy exercise we've seen a thousand times, and made it literal, which we've also seen a thousand times.

Unfortunately, they didn't do anything fresh with the idea. They even included the genital check gag.

I've seen this story so many times that they lost me on this guest adventure.

Guests: Brent
Fantasy: To sleep until he can face life without his the fiancé who died in a car accident.

If we consider The Island a therapist then this guest's initial visit to The Island was a fail. Rather than guiding Brent to work through his guilt and heartache the steward of The Island, 35 years ago, allowed him to run from it.


Instead of living his life Brent sleeps his life away. Every 5 years he wakes up and must remain awake for 48 hours.
At the end of the required wake period Brent must decide whether to leave The Island or go back to sleep.
I was happy to hear Elena say that she wouldn't have granted this fantasy, which brought to mind my question regarding her style in the pilot.
Does Elena handle some situations differently because we're living in a time more geared toward considering why we behave the way we behave?
Does The Island pick up on these changes in society and project them onto the current steward? Or do Elena's sensibilities influence the Island?
What happens if they get a guest from a different culture?
I did enjoy the scene in which she finally got Brent to talk about the accident. It was simple and the understated gesture of her holding his hand, made it a really touching moment for me.
In the end she is able to get Brent to leave the island. He finally begins to process his grief. But the poor man has slept through 35 years of his life.
Miscellaneous Thoughts
Am I the only person who expected the jeep to round a corner and come upon a pink elephant?
My guess is that I wasn't the only person who noticed that Ruby's tattoo design changed. Personally, I preferred the original design.
The previews for the series hinted at there being something special about the dog. So when Elena mentioned her ex's name I immediately wondered if the dog is James.
Over all the episode was only okay for me. It was nice to find out a little more about Elena. Though, I'm really hoping that the episodes start to improve soon. This episode wasn't a great follow up to the pilot for me.
What did you all think about the episode?