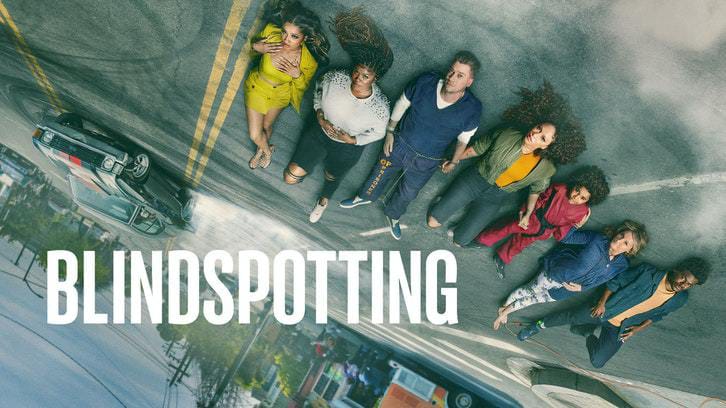 Blindspotting "Bride or Die", the season finale, focuses on Ashley and Miles' wedding in which everything that can go wrong ... turns out worse until it doesn't ... but not everything is a bed of roses. Let's review everything! Ready?
Here we go!
The season finale has heart. It has that kind of spark that makes you smile and it hurts at the same time. When
I spoke with Candace Nicholas - Lippman and Jaylen Barron
, they told me that
Bride or Die
was their favorite episode and now I understand why because it's mine too. And it all starts with a wedding. Ashley and Miles' wedding just… that he didn't know was going to take place.
At first, Ashley didn't want to marry Miles just for this, just for the jail, but it's the only chance they have right now to be able to continue feeling and being like a family during those years, to be able to continue acting as one and not lose the contact. In addition, Ashley understands that this wedding is just a formality but that, in reality, they have been married a long time.
But one thing is know it and quite another not to get depressed when everything that can go wrong on your wedding day turns out worse. They had planned that moment for so long… they wanted everything to be perfect and now… now it's the opposite. But life always spoils the best laid plans.
That place, that moment is not ideal but it is right then, as Janelle tells Ashley, it is right in those moments when a life partner has to be there, when both must support each other and bet on each other. Ashley is doing it and Miles will.
Miles wants to marry her so much ... but he doesn't want it that way either. He feels that Ashley, Sean and their entire crazy family deserve so much more than that but talking to Ashley helps him. Seeing her so beautiful, dressed as a bride, checking that their entire family is there and they have done everything so that they could get married… they don't need anything else.
What difference does it make that they're getting married in jail and can't even kiss properly? They love each other, have been married for years, and need nothing but each other. They are doing what they have always done: stick together and fight. Fight for each other tooth and nail.
Miles's statement is so precious that I, like Ashley, ended up with tears in my eyes. I enjoyed it very much and at that moment only Ashley and Miles existed, everything around them disappeared, they were in their own world ... and I loved it. I loved that scene.
On the other hand and speaking of Janelle, her conversation with Ashley leaves us a bomb: she was married and, for all intents and purposes, she had a daughter. She didn't elaborate but now we understand what the story of her sudden return is. But how? Why? What happened? From what Janelle said, she bet on that relationship but he didn't… what did he do? And that little girl ... sure she was affected for all this. We need answers!
I really like the friendship between Janelle and Ashley, Ashley doesn't get angry or upset that Janelle has hidden something so important about her life, on the contrary, but that is the good thing about friendship and trust, that you don't need to know everything of a person to have it.
And now we're going to talk about Earl. How did everything go to hell so fast? He did everything right. He advised his parole officer that he would be arriving later. When they told him that it would be even later than they had originally thought, he wasted no time in trying to get back in time and to warn when he realized that he was not going to get it.
Many made mistakes here, but Earl did not. The first mistake of a parole officer is to be untraceable, he never should have been. And another mistake was Earl's boss, that is, he knows his circumstances, he should have been considerate and understand that he could not extend the shift until that late. But it all went horribly wrong and Earl was taken into custody, even before he could say goodbye to his new family.
What will happen now? Of course, we have to get a second season because this can't stay that way. I hope that in season 2, Earl clears everything up and the parole officer proves that he is telling the truth and, together, they can get Earl out of this mess they all got him into.
But I'm not naive and I know that this is all very complicated because the system will only see that Earl skipped the conditional, maybe if he were a white man things would be different ...
As a final question that needs to be answered, what does Miles need to know so urgently? While he was on the phone, he was too excited about his wedding to Ashley and the future he envisioned with her and Sean once it was all over to pay attention to the tone of voice that spoke to him on the other line. But that tone of urgency to say something and, at the same time, of reluctance to do it ... doesn't bode well.
We need season 2 like… NOW!
PS: Trish is the BEST! And here our
Blindspotting
review ends! It has been a pleasure to share with you these weeks analyzing this wonderful show and I hope that we will see each other again in season 2.
Agree? Disagree? Feel free to share with us in the comments below!