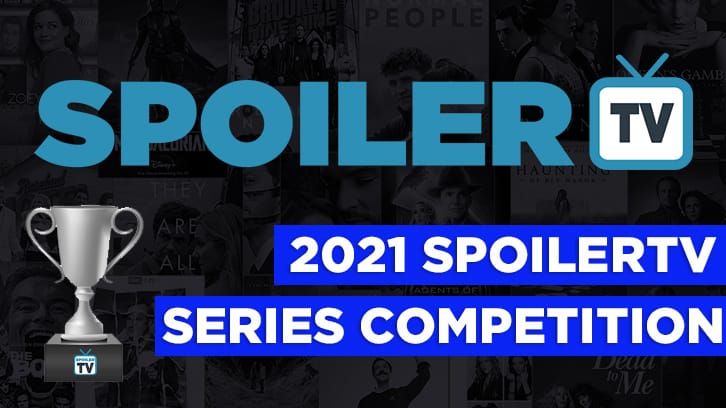 As we head into our last day of round 1, we celebrate the first real nailbiter of the contest - Young Sheldon vs. S.W.A.T. They were 1 vote apart with 15 minutes left and the tied again with about 7 minutes left. Every vote really does count. In the end, the winner is…Young Sheldon by 7 votes. That was so close. Other shows moving on include Manifest, Fringe, Orphan Black, Supernatural, and WandaVision. Over in the prediction contest, Cloisscherzy continues to lead with 25 points and only 1 miss. Awesome job! I am in second with Elvis claiming third with 22 points. Great job! Things are pretty close in the prediction contest so expect lots of turnovers. Brackets can be found below the polls and will automatically update once the results are entered into Challonge. Happy voting!
1) Two shows will go into battle in a poll for about 24 hours. The leading show will win the battle and progress to the next round. End times for all rounds are in Central Standard Time (CST) and will be posted above the polls.
2)

One vote per person per poll.
3) Vote for your favorite and spread the word with friends and fans.
4) Comments make things more fun so tell us how you voted in the comments below or just talk TV.
5) Have fun. This is a friendly competition that won't change the status on any show. Don't take it too seriously.
New to the Competition
: Superman & Lois, Walker
Back After a Gap
: Chuck (2019), This Is Us (2019)
Returning from Last Year
: Arrow, Criminal Minds, Dark, Outlander, The 100, The Blacklist, The Rookie, Wynonna Earp
1. Last year's champion, Wynonna Earp, makes its debut today. Will they repeat? They had a sleepy start in the nominations stage with the rank of 51, but they have a strong, dedicated fandom that can certainly get to the top again.
2. This section is dominated by returning shows with 8 shows coming back from last year and 6 of the shows have been in the Championship for at least 5 years.
Polls close around 12:15 pm CST on Friday, August 6.