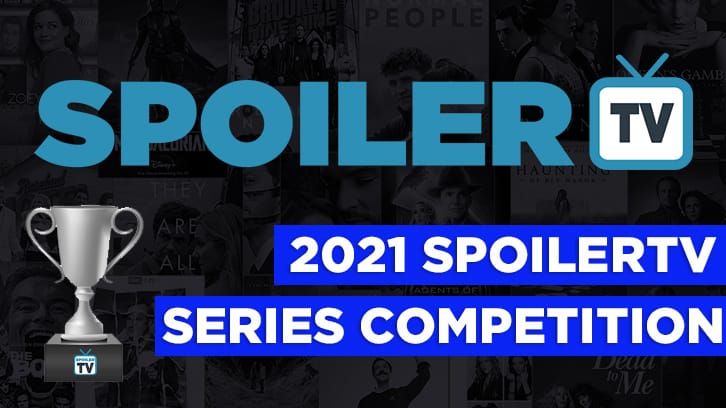 With rounds 1A and 1B finished, we've come to the middle of round 1. While The Witcher vs. 911 and The Walking Dead vs Nancy Drew were close for most of round 1A, The Witcher and The Walking Dead both pulled out a decent lead by the end. The other polls were in the 60+% range and weren't even close. In round 1B, the Motherland: Fort Salem vs Station 19 poll inspired the most passion with almost twice the number of votes of any other round 1B poll. However, the real nailbiter was Brooklyn 99 vs Legends of Tomorrow, which ran neck and neck throughout most of the day with Brooklyn 99 pulling ahead by only 20 votes in the end. The others weren't close at all. What a difference between this contest and the Character Cup! Shows advancing to round 2 are: Doctor Who, New Amsterdam, Dead to Me, Agents of SHIELD, Station 19, LOST, and Brooklyn 99.
Over in the prediction contest, Cloisscherzy has pulled out ahead with a score of 13 but t4sos and Cyn Kin are right behind with 12 points. Way to be off to a great start! Congrats to all!

Brackets can be found below the polls and will automatically update once the results are entered into Challonge. Happy voting!
1) Two shows will go into battle in a poll for about 24 hours. The leading show will win the battle and progress to the next round. End times for all rounds are in Central Standard Time (CST) and will be posted above the polls.
2)

One vote per person per poll.
3) Vote for your favorite and spread the word with friends and fans.
4) Comments make things more fun so tell us how you voted in the comments below or just talk TV.
5) Have fun. This is a friendly competition that won't change the status on any show. Don't take it too seriously.
New to the Competition
: Loki
Back After a Gap
: Battlestar Galactica (2017), Buffy the Vampire Slayer (2019), Killing Eve (2019), The Handmaid's Tale (2019)
Returning from Last Year
: Grey's Anatomy, Lucifer, Once Upon a Time, Person Of Interest, Smallville, The Americans, The Vampire Diaries
1. This section is overwhelmingly filled by shows that normally make it into the championship. Only Loki is new, but it debuted this year.
2. Buffy the Vampire Slayer, a perennial in the Character Cup, is back after a one year hiatus here.
3. Lucifer had the second highest number of nominations, the highest of the current shows.
Polls close around noon CST on Thursday, August 4.