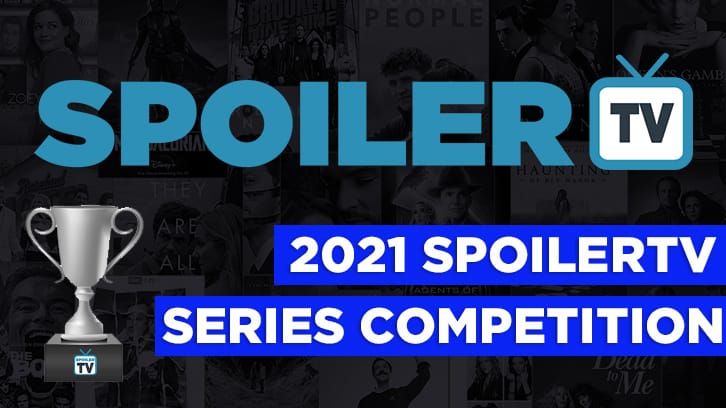 Updated - Round 1A is closed and that means the prediction contest is well on its way. Current leaders with 7 out of 7 correct predictions are Cloisscherzy, t4sos, and Cyn Kin. Nice start, everyone. I am presently tied for 4th in the predictions but my wish list is second from the bottom. That's fairly typical. Congratulations to Prodigal Son, The Witcher, Chicago P.D., Dynasty, Chicago Fire, The Walking Dead, and MacGyver for making it to the next round.


Welcome back to round 1B. Today we will have a little overlap as the round 1A polls will remain open for about 2 more hours. After the polls close, I will update this post with the results. Most of the round 1A polls are within 150 votes, with one tied at the time of this writing, so talk up your favorites because there's still time for anyone to win it. Round 1 is the easiest time to pull off a major upset. If you are new to the Championship, please read the rules below and don't forget to leave a comment on your favorites. Brackets can be found below the polls and will automatically update once the results are entered into Challonge. Happy voting!
1) Two shows will go into battle in a poll for about 24 hours. The leading show will win the battle and progress to the next round. End times for all rounds are in Central Standard Time (CST) and will be posted above the polls.
2)

One vote per person per poll.
3) Vote for your favorite and spread the word with friends and fans.
4) Comments make things more fun so tell us how you voted in the comments below or just talk TV.
5) Have fun. This is a friendly competition that won't change the status on any show. Don't take it too seriously.
New to the Competition
: Evil, New Amsterdam, Station 19
Back After a Gap
: Doctor Who (2018), Grimm (2017), White Collar (2015)
Returning from Last Year
: Agents of SHIELD, Brooklyn Nine Nine, Dead to Me, Hawaii 5-0, Legends of Tomorrow, LOST, Motherland: Fort Salem, The Leftovers
1. Today's polls have 8 returning shows, tied with 1E for the most of all round 1 sets.
2. LOST, which debuts today, has been in every STV Favorite Show Championship since it started.
3. White Collar has been absent from the contest for 6 years, the longest return back of this contest.
4. White Collar and Grimm had the least number of nominations to get into the championship.
Polls close around noon CST on Wednesday, August 3
.