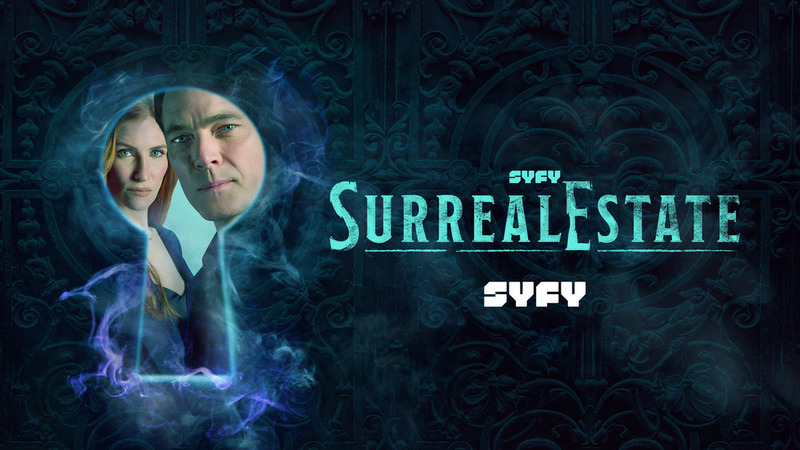 One of my favorite shows on the now-defunct and notoriously maligned streamer, Quibi, last summer happened to be the non-fictional (and sadly non-satirical) Murder House Flip where two professional designers would take on houses where notorious murders happened and, well, turn it all around to give them a design make-over so the current or future owners wouldn't feel awkward or frightened living there. One big thing they left out on the show (slightly forgivable since the episodes were only about ten minutes each) was whether any of the houses featured on the show were haunted or had a lot of paranormal activity after the new designs were revealed (the streaming service itself was cancelled before any new seasons could be produced).
In spite of the network's fate, the series showed that there is still life and dramatic potential in that oldest and most common of horror tropes: the haunted house where murders once took place. As the series showed, having a house with a bad past could affect its resale value. Surely, one would think that the horror audience was now ready for a dramatic series that deals with both the fantastic possibilities of hauntings and possession combined with the mundane realities of selling such properties on the real estate market. One year later, we now have a more conventionally-delivered basic-cable fictional series to fill that void.
SurrealEstate is that series.
The official pilot synopsis for
SurrealEstate
is as follows:
SurrealEstate follows the Roman Agency, a team of eclectic real estate specialists who handle the cases no one else can: haunted and possessed houses. Researching, investigating and "fixing" the things that go bump in the night, the team works to create closure—and closings -- even as they struggle with demons of their own.
101 - PILOT




The Roman Agency welcomes a new agent, as well as a new client with a connection to Luke's past.









SurrealEstate

stars

Schitt's Creek

alums Tim Rozon (a SyFy regular familiar to

Lost Girl

and

Wynonna Earp

viewers, along with

Flashpoint

) and Sarah Levy (

Larry Crowe

) as the curiously named Luke Roman and Susan Ireland. Luke and Susan are no ordinary real estate agents. They deal with haunted houses with serious paranormal activity that no one else will touch. They try to sell themselves to potential clients by saying wishy washy statements like, "real estate should have some mystery. Some romance." As you can imagine based upon that, they get fired a lot by a lot of clients. However, they won't let things like getting fired stop them from proceeding as if they are still hired in order to figure out what the ghost's or spirit's unfinished business is so they can rid the house of said paranormal activity. As expected in these types of shows, things are not what they initially seem for The Roman Agency.
Full Disclosure: Having been shown the first eight episodes of this new Canadian-produced SyFy series in advance, I cannot give away any major spoilers in these weekly episode previews, so I apologize in advance if this preview seems a bit too truncated.
What I can say is while I found the pilot to be well-shot and performed with some fun twists and revelations, it was also dramatically inert. The look of the show is a little too bleach bypass for me. The feel was portentous without much to allow me inside the inner world of the impressively designed characters. Like a lot of genre pilots, I found it difficult to get into the story and connect with the main characters and their issues, though the premise does have more promise than the final product delivers upon. Some of the these issues I had were solved by an intriguing final shot and revelation that made me want to stick with the series for a while (nope, not spoiling it!). Subsequent episodes do reward this dedication as I will report as I continue to preview this season.
Outside of the story, the biggest surprise for me was that I was more drawn in by the behind the scenes stories of the potential real life hauntings in the old, converted mansion where the guest star actors were staying in St. Johns in Newfoundland and Labrador, Canada while filming the season. Sounds like a non-fiction spin-off should be in the works. I'd definitely cover that in a second. Would beat a post-episode discussion show, anyway. Makes you wonder if the producers set that location up on purpose to get extra publicity for the series? Who knows, but
SurrealEstate
has a intriguing premise both on and off-screen nonetheless.