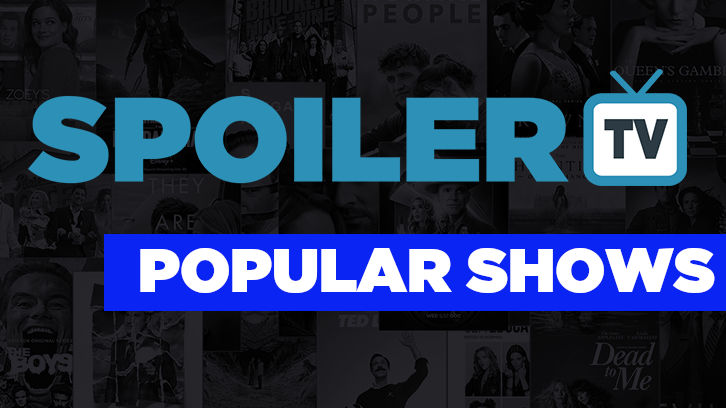 NOTE: For 2021 we've recalibrated how we calculate the popularity of a show. The Popularity Score will be lower number generally across the board but the same relatively for all shows.

---
Most Popular Shows of the Month
The Popularity score is based on a calculation of Page Views, Video Plays, Poll Votes, Comments, Facebook Likes and Tweets.
TIP:
Remember if you want to see your show do better, make sure you share your shows content on Social Media (Facebook/Twitter/G+/Tumblr etc) and comment on articles/posts about your show.
Note:
Shows in
YELLOW
have moved up the table since last month. Shows with a "-" are new entries that were not in last months Top 20.
---
Most Popular Articles of the Month
Here are the Top 30 most viewed posts of the past Month here at SpoilerTV in case you missed any of them.
Notes
- We don't include Ratings News Posts in the list below.
- The number to the left of the post title is the number of times the article was read last month.
- Click on the Article title to view the article.