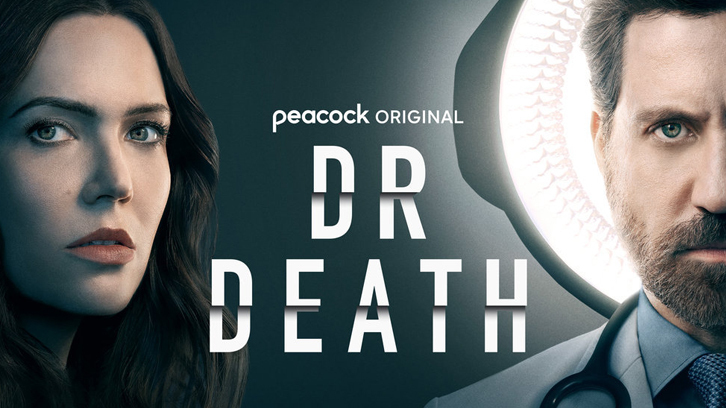 Hello again, little SpoilerTV friends, two reviews from moi in one single day has to be some kind of record. But fear not, it's for a good cause, as I bring tides of, well... not joy, because Dr. Death is definitely not good news, but as chilling as it is, it does make for good TV! Anyway, this is a special treat since Dr. Death premieres on July 15th, and as far as the first episode goes, well... if you're not of the faint of heart, you should check it out. So, without further ado, a few teases, to convince you to come on this ride with me!

Villain Origin Story

I'll admit when I first heard of Dr. Death, it was thanks to Joshua Jackson getting cast as the title character, replacing Jamie Dornan, which peaked my interest. That said, at the time, I somehow thought this was another superhero show (I think I got confused with Dr. Strange? Maybe?), so I promptly dismissed it. But a superhero show it was not, as I finally realized a few months ago when, looking for new podcasts to listen to, I stumbled on... yes, Dr. Death: from Wondery. More than chilling, the story of neurosurgeon Christopher Duntsch is terrifying, and makes one question if you can ever completely trust the medical professionnals whose hands you place your life, or close ones, into.
Hopefully not method acting
Two of the other main characters, who are going to try and bring justice to the patients who were harmed beyond repair, actually made me wonder about the choice to have Joshua Jackson play the villain. Christian Slater has a pretty impressive slew of mean, manipulative characters, namely in the Dirty John second series, and Alec Baldwin, who is no stranger to sleeze. That said, maybe either of them would have been too on the nose, and Joshua Jackson's appeal is just that: he's charming, usually a good guy, and any actor playing Christopher Duntsch definitely needed to be charismatic enough to convincingly be able to entice unsuspecting patients into his deathly surgeries.
The Setup
The show seems like it's going to alternate between flashbacks to Dr. Duntsch's first few disastrous surgeries that finally got him noticed by other surgeons, and current time, when said-surgeons are trying to father information about him and figure out if he's the worst surgeon they've ever seen practice, or a socipath. Yeah, the show doesn't pull any punches when it comes to analyzing just what, exactly, Dr. Death is up to, and it's refreshing that it doesn't spend 2 or 3 episodes setting this up, but rather jumps right into it. There's a quick hint to an earlier backtstory though, when Jerry is mentioned, so make sure you pay attention to Dr. Duntsch's reaction, as well as his current relationships with his father (who still dropped everything and drove from Colorado to Texas to come comfort his son), and his ex girlfriend: Kim.
All in all, this premiere perfectly sets up the rest of the show, all while never sugarcoating the fact that this stems from a true story, and must be severely condemned considering what it took to bring justice to all the patients. As usual, let us know your thoughts in the comments when you tune in, and I'll be reviewing the rest of the show shortly.