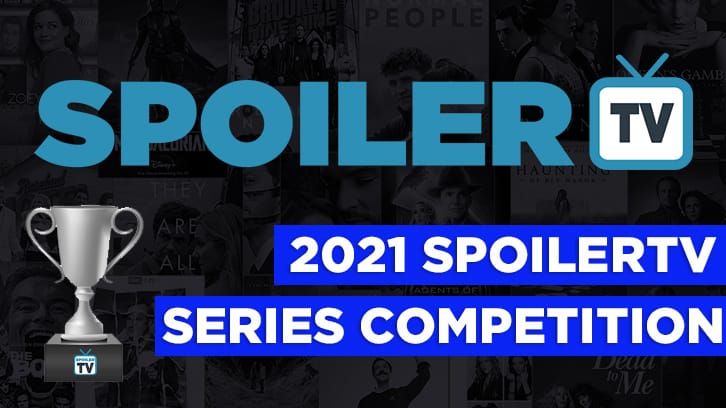 Last year marked the 10th anniversary of the SpoilerTV Favorite TV Series Competition. This is the pinnacle of all the SpoilerTV contests. It also has a very special place in my heart because it introduced me to SpoilerTV in 2010 and I've been here ever since. Created by the amazing Adam Harris, it has been excellently run by Bradley Adams since 2014. This year I get to fill in for Bradley, who will be back next year, and I am so excited. I hope you are looking forward to the contest as much as I am.
This stage is the hardest part. We need you to narrow down the thousands of eligible TV shows to just 64. We're looking for 32 current and 32 finished shows to join the 11th Favorite Series Championship, so head to the form below and nominate your 2 favorite current shows and 2 favorite finished shows.
We have parameters on what constitutes a current or a finished show. A current TV series is any show that has aired/will air new episodes after June 21, 2021. A finished TV series is any show that aired its final episode on or before June 21, 2021. Therefore, a show like Supernatural would now be a finished TV series, whilst The Flash would be classed as current. If you have any questions as to whether a show would be classed as current or finished, put them in the comments below.
Nomination Rules:
1. Please note that only scripted, English-language shows or non-English language shows covered by SpoilerTV are eligible for nomination. Yes, that means that Dark is eligible.
2. Only 1 nomination form per person. If you try to submit multiple times, ALL of your submissions will be removed.
3. Do not try to submit shows in the wrong category. If you try this, that part of your submission will not count. If you are unsure which category a show should go in, please ask.
4. Do not submit the same show more than once. If you do, ALL of your nominations will be invalid.
5. Deadline to nominate is at 11:59 pm CST on Wednesday, July 28.
Show Status Asked About in the Comments:
Current Shows -
Finished Shows - Criminal Minds, Manifest, Prodigal Son