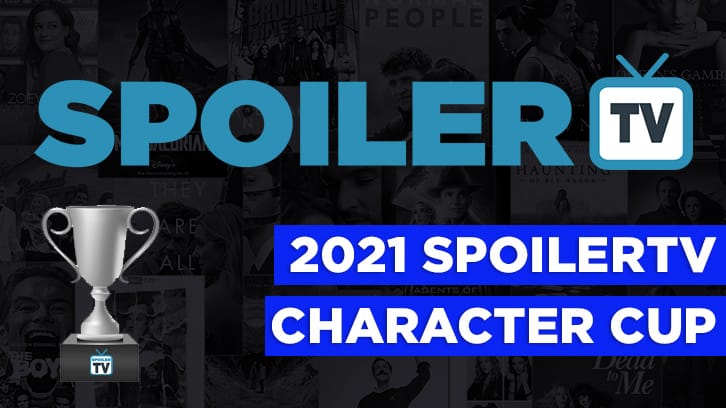 Wow! Round 2A was close in so many polls. This Cup is a nail biter. Congratulations to the following characters that move onto round 3: Malcolm Bright, Buffy Summers, June Osborne, Marty Deeks, Scylla Ramshorn, Jonas Kahnwald, Riley Davis, and Bellamy Blake. Let's hope that today's polls are just as exciting. Over in the prediction contest, our leaders are Cyn Kim in first with 28 correct picks, BucsRaysBolts in second with 27 picks, and Ivana and Paola with 26 picks. That's awesome!
If you haven't already nominated your favorite pilots, please don't forget to do so. Nominations close when today's polls do. Please remember that any show that wins in these polls or the winners in the paragraph above CANNOT be a part of the mini-contest, so I hope that narrows your choices down. If you are just joining us, please click on the rules link and for geeks like me, the stats will be updated when round 2 ends. Until round 3, happy voting and don't forget to chat up your favorites in the comments.
Rules
Round will end at approximately 11 am CST on Tuesday, July 13.
Mini-Contest Nominations:
For those of you new to the Cup, we added in a mini-contest 6 years ago to keep people engaged after their favorite characters were out. This gives everyone a fresh start and something new to root for. The mini-contest always starts in round 4 and you have until Round 2B closes to nominate. You can nominate up to 3 shows in the form below. Any show still in the contest at round 3 is ineligible and normal nominating rules apply. Only one submission per person please. If you have questions, head for the comments.
This year our theme is...Best Pilot Episode. Last year we delved into the best series finales so it only seems fair that we cover how shows started this year. To qualify, a show cannot still be in the Cup in round 3. When nominating, please put the show name, not the episode title. I can't wait to see your choices!
TV Talk Topic: Recasting Agent


Pretend you are the re-casting agent for a favorite show or shows, past or present. Go back in time and recast one role. Which role would you pick and who would replace them? (Thanks to Start Wearing Purple for the topic idea.)