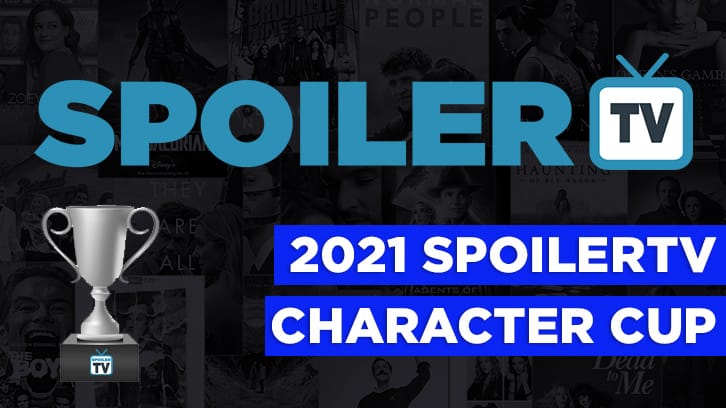 Welcome to round 2A of the 2021 Character Cup. From 61 characters, we're now down to 32. This round also introduces our top 3 characters, all of whom had a bye in round 1. Since the polls have been fairly close in round 1, it should be interesting to see if round 2 follows the same pattern. Thanks so much to everyone who has nominated, voted, and especially, commented. You've made the hiatus better. In the prediction contest, Cyn Kin has taken the lead with 24 points, but BucsRaysBolts and Paola are right behind with 23 ans 22 points respectively. Congrats! Good luck to all today.

As we move into round 2, some things are different. Rules are now in the links below. Please read them if you missed round 1. I've added a link to the stats for round 1 as well, if you are interested. I will update the stats after each round. Also, the mini-contest nominations start today and will remain open through the end of round 2B. Woo hoo! More information is below. Until then, may the votes be close and your favorites squeak through. Happy voting!

Rules
Round will end at approximately 11 am CST on Tuesday, July 13.
Mini-Contest Nominations:
For those of you new to the Cup, we added in a mini-contest 6 years ago to keep people engaged after their favorite characters were out. This gives everyone a fresh start and something new to root for. The mini-contest always starts in round 4 and you have until Round 2B closes to nominate. You can nominate up to 3 shows in the form below. Any show still in the contest at round 3 is ineligible and normal nominating rules apply. Only one submission per person please. If you have questions, head for the comments.
This year our theme is...Best Pilot Episode. Last year we delved into the best series finales so it only seems fair that we cover how shows started this year. To qualify, a show cannot still be in the Cup in round 3. When nominating, please put the show name, not the episode title. I can't wait to see your choices!
TV Talk Topic: And So It Begins


The round 2A topic always revolves around the mini-contest theme, so which 3 TV pilots did you nominate and what made them so good? What would be your honorable mentions?