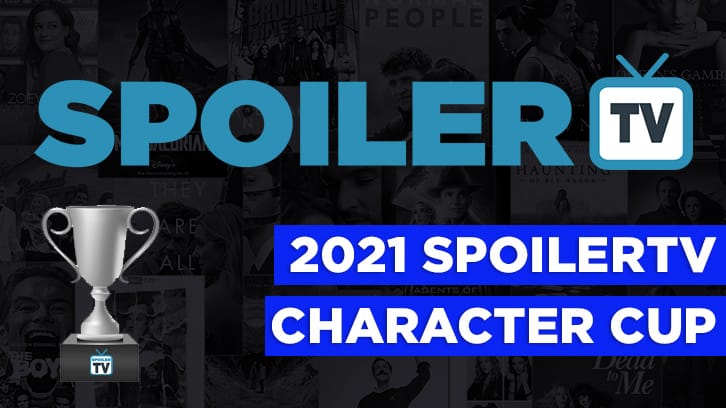 In case you missed it, the prediction contest has been extended until 4 pm CST on July 5 so please use the link below to make your predictions. I'd love to have you join us because the more participation we have, the more exciting the contest is. Make sure you put your name in the title of the predictions so I can credit you.
Pictures Needed:
The first round of the 2020 Character Cup will start after the prediction contest closes. Until then, I need your help. I need good headshot pictures of ALL of the characters. Otherwise your favorite character is stuck with the first picture I find on Google. The guidelines and characters are below. You can put them in the comments below or send them to me via Twitter @dahne1. Thanks in advance for your help in this. It's a tremendous time saver for me.
Picture Guidelines:
1. Must be clear (not blurry), clothed and PG please!
2. Clearly shows the character's face
3. Is just the character, NOT a group thing
4. Must be the character and not the actor (no premiere party or tabloid photos)
5. No gifs - jpeg or png only please
Initial Ranking:
1. Malcolm Bright (Prodigal Son)
2. Sam Winchester (Supernatural)
3. Micki Ramirez (Walker)
4. Scylla Ramshorn (Motherland: Fort Salem)
5. Riley Davis (MacGyver)
6. Lucas Bouchard (When Calls the Heart)
7. Loki Laufeyson (Loki)
8. Clark Kent (Superman & Lois)
9. Sara Lance (Legends of Tomorrow)
10. Evan 'Buck' Buckley (911)
11. Wanda Maximoff (WandaVision)
12. Matthew Casey (Chicago Fire)
13. Jay Halstead (Chicago PD)
14. Thomas Magnum (Magnum PI)
15. Bucky Barnes (The Falcon and the Winter Soldier)
16. Chloe Decker (Lucifer)
17. Buffy Summers (Buffy the Vampire Slayer)
18. Jake Peralta (Brooklyn 99)
19. Kara Danvers (Supergirl)
20. Lauren Bloom (New Amsterdam)
21. Bellamy Blake (The 100)
22. Lucy Chen (The Rookie)
23. Lois Lane (Smallville)
24. Zoey Clarke (Zoey's Extraordinary Playlist)
25. Raymond Reddington (The Blacklist)
26. Mare Sheehan (Mare of Easttown)
27. Barry Allen (The Flash)
28. Maya Bishop (Station 19)
29. Sydney Bristow (Alias)
30. Peter Bishop (Fringe)
31. Olivia Benson (Law & Order: SVU)
32. Aziraphale (Good Omens)
33. Michaela Stone (Manifest)
34. Kevin Pearson (This Is Us)
35. Ellie Bishop (NCIS)
36. Daryl Dixon (The Walking Dead)
37. The Doctor (Doctor Who)
38. Meredith Grey (Grey's Anatomy)
39. Jamie Fraser (Outlander)
40. June Osborne (The Handmaid's Tale)
41. Sheldon Cooper (Young Sheldon)
42. Nancy Drew (Nancy Drew)
43. Ava (Warrior Nun)
44. Casey Gardner (Atypical)
45. Stiles Stilinksi (Teen Wolf)
46. Melinda Monroe (Virgin River)
47. Harry Bosch (Bosch)
48. Colleen Wing (Iron Fist)
49. Clarice Starling (Clarice)
50. Adrian Monk (Monk)
51. Elizabeth Jennings (The Americans)
52. Jonas Kahnwald (Dark)
53. Shaun Murphy (The Good Doctor)
54. Eliot Spencer (Leverage)
55. Finola Jones (Debris)
56. Marty Deeks (NCIS: LA)
57. T.K. Strand (911: Lone Star)
58. Leo Fitz (Agents of SHIELD)
59. Spencer Reid (Criminal Minds)
60. Killian Jones (Once Upon a Time)
61. Oliver Queen (Arrow)